User Acquisition Solutions
Acquiring new customers or increasing sales are vital strategies to add more to your bottom line. Digital purchase is a complex process, but innovation can turn it into a shortcut one. We have developed technologies to help business to improve their advertising performance and simplify their payments.
INNOVATION FOR PERFORMANCE ADVERTISING
We offer innovative solutions to perform effective digital advertising for services and brands looking for new subscribers, leads, or users. We rely on data science, expertise, and ground-breaking intelligence to deliver the highest conversion rates in every campaign.
Connected to more than 20 AdExchanges, our DSP has been designed by our trade experts to manage high bid volumes having full control over the value chain. 100% developed for mobile performance models.
We are developing a strong DMP for smart, predictive and effective real-time advertising. Our technology collects data at each touchpoint of the purchase process. First and third-party data combined to build one of the most powerful AdTech platforms.
We are experts on Search Engines and Social Media advertising. Profitability, creativity, and efficiency are guaranteed in all our performance campaigns. 
We are pioneers offering Rich Communications Services as a new advertising channel. An effective, profitable, and straightforward way to interact with audiences.
Expertise & transparency
Our business model is 100% aligned with the most solid compliance practices across the overall advertising chain, regardless of the channel.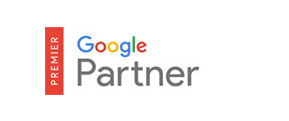 Our excellent advertising performance, know-how and effectiveness place us as a reference and a Google's Success Story.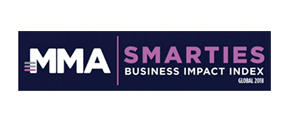 Recognized by the Mobile Marketing Association as one of the top tech companies with a significant impact on mobile advertising.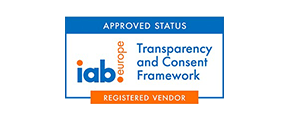 Registered Vendor of IAB Europe Transparency & Consent Framework developed by the Bureau in collaboration with the digital advertising industry.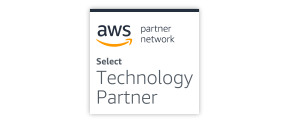 Certificated as Amazon's Select Technology Partner for our reliability, security, performance and product architecture over the AWS cloud.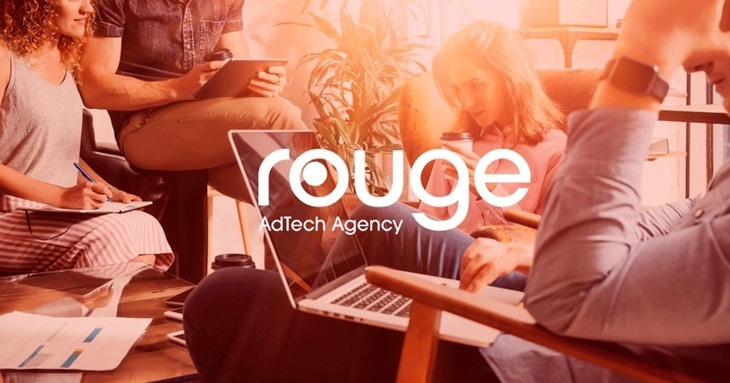 Need Advice? Say Hello Rouge!
Our technological expertise has led us to create a performance advertising agency focused on AdTech that guarantees effective digital campaigns for services and brands. Rouge AdTech Performance Agency advertises your business efficiently in the digital landscape, mixing innovative technology and talent.
Payment cannot be a barrier for customers. Reducing the payment process will result in higher conversions for product owners or service providers. 
We develop technological solutions to simplify digital purchase processes. Our platform includes the most popular and frictionless mobile payment solutions (DCB – Apple Pay – Google Pay – Amazon Pay).
Benefits of our Payments Technology
↑ Higher Conversion Rates
↑ Instant User Acquisition
↑ Cart Abandonment Reduced
↑ More First-Timers Gained
↑ Global, Simple & Secure
↑ Unbanked Customers Billed
Direct Carrier Billing is a mobile payment technology that allows users to purchase by charging the total amount to their monthly mobile bill. It doesn't rely on banking infrastructure and avoids all intermediate steps. DCB is ultimately a simple mobile billing solution adapted to the new consumption habits. 
DCB for digital goods and day-to-day services
All digital industry players are ready to use this billing method, from music industry producers to ebook editors. It comprehends a huge market that offers countless possibilities with great growth potential.
Operators trust in our technology to implement new billing solutions, according to the new features included in the PSD2. These allow us to deploy our billing technologies for new purposes.
Events
Concerts, showrooms, and theatre fans can purchase their tickets, even if they do not have their credit card in handy. We are the first ones to integrate DCB in the ticketing industry in Spain.
Transport
Bus, taxi and suburban train users, among others, may easily pay their train or bus tickets through carrier billing.
Parking
Don't waste your time looking for a parking cashier or the parking payment booth. Just pay on your way to your car by using your mobile phone.
Mobile Wallet
An optimized purchase experience for the customer that simplifies the moment of commitment between users and traders has a direct positive impact on sales increase. This idea is the cornerstone for innovations such as tokenization, one-click payments, and mobile wallets.
AMAZON PAY
It was the first one-click payment solution implemented in e-commerce. Fully integrated into our platform to provide traders with an easy and quick payment process for Amazon account users
APPLE PAY / GOOGLE PAY
The one-click flow is the most effective solution for mobile purchases. The most popular wallets in the world are integrated with our platform for merchants interested in keeping a simple payment process in every digital purchase.
Telecoming – Tech For Business Growth
Visit Us
Paseo de la Castellana 95
16th floor – 28046
MADRID | SPAIN
Contact us
+34 910 077 900
info@telecoming.com