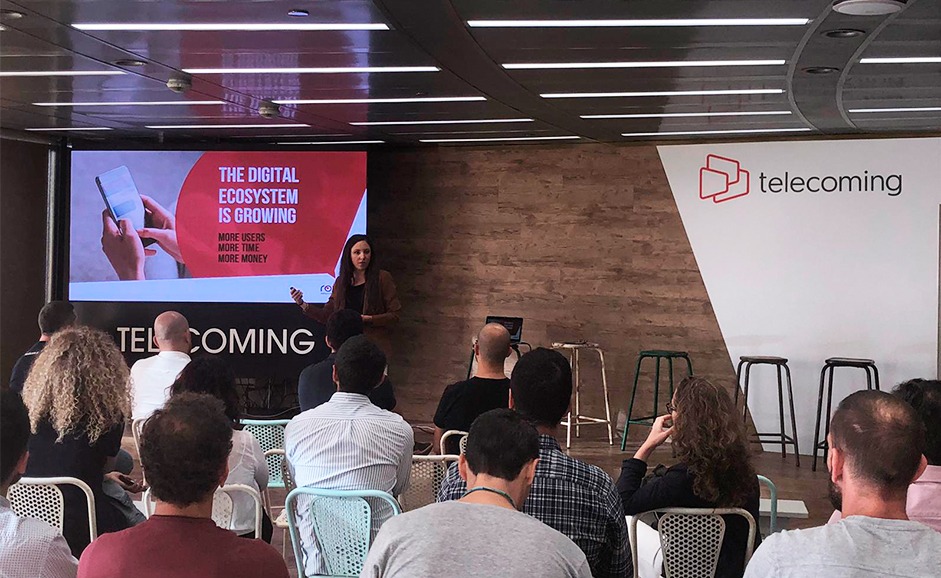 Last week we hosted in our office the MMA's event, Tackling Mobile Ad Fraud, to brought together players experienced in mobile fraud.
This initiative comes after the recent incorporation of Rouge AdTech Agency as a new partner of the Mobile Marketing Association.
The AdTech agency has been one of Telecoming's big projects in 2019. It comes from the fusion of technology focused on developing effective advertising campaigns and human expertise. We firmly believe that advertising cannot be effective without anti-fraud systems that ensure optimal results.
How to detect fraud
One of the main premises discussed during the event was that fraud is among us and manifests itself in different ways: Fraud can be spam in the inbox, can be a bot on a chat, a fake profile on social networks or an auto-click on a banner.
The advertising industry must be concerned about this problem that, according to Verónica Hernández, Director of the Rouge AdTech Agency "costs Europe more than 2.5B dollars per year".
The threat of fraud increases along with the use of mobile
The digital ecosystem has more than 4MM of users surfing the net. During the next year, 3 out of 10 users will connect via mobile phone. Besides, this figure will grow 5% each year until 2023. At the same time, fraud will become more prominent, growing by 19%.
"The message is clear. The advertising players must join forces to fight together against one of the biggest threats of our industry", said Verónica Hernández, Agency Director.
The professionalisation of the sector
During the event, we had the opportunity to listen to great anti-fraud experts such as FraqFraud and FraudScore. Both spoke about the high professionalisation that the fraud sector is acquiring. More and more sophisticated technologies and robotic systems are being developed. These, generate millions of simulations that reduce the effectiveness of the advertiser's campaigns, in some cases up to 20%. The guests insisted that it is necessary to implement security measures to mitigate these malpractices.
Technology created to protect the ad itself
Finally, the event concluded with a round table where our CTO, Adrián Gallegos, had the opportunity to debate and share his knowledge about the technology we develop in Telecoming.
"It is not only about protecting the brand, but also about protecting the business. We need to talk about Brand Safety and Business Safety. In that sense, we protect the ads themselves to prevent fraud in the advertising investment. If there is no print or click, there is no cost, so there is no fraud", said Adrián Gallegos, CTO of Telecoming.
From Telecoming and Rouge AdTech Agency, we are happy to open the doors of our collaborative space for these fantastic sectorial meetings.
Welcome!