B2B Email Marketing – No secrets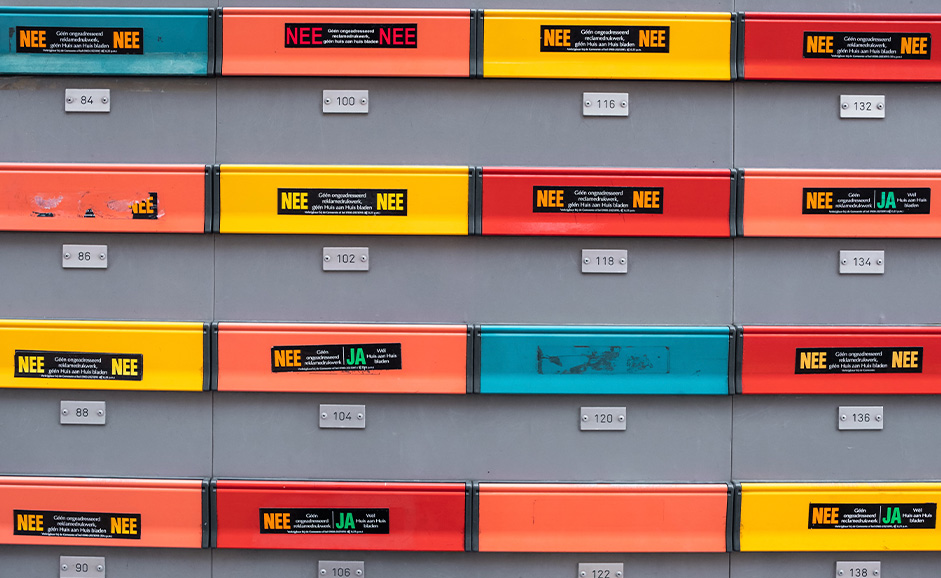 B2B marketing is complex, but as in everything, there are some tricks that we must know. In this post, we have Miles Oliver as an expert in digital marketing and technology applied to advertising. At Telecoming, we have the will to develop new solutions and inspire our community. Sharing tricks, trends and success stories, is part of our nature. Do you want to know how to use email marketing to grow your digital business? Don't stop reading!
Email marketing is one of the best ways to deepen your business-to-business customer relationships, grow your brand awareness, and establish a solid online presence. However, if you aren't frequently improving your emails and overall strategy, you won't turn subscribers into loyal customers.
To avoid less than successful results, you must approach B2B email marketing with intention and focus. Here's how to use B2B email marketing to grow your business online.
Study Your B2B Target Audience
First, to get the most from B2B email marketing and grow your company online, you must know who your B2B target audience is and take the time to understand them. This will help you create an email marketing strategy and individual campaigns that resonate with your target audience.
It'll be easier to create emails and get subscribers to take a specific action with each email when you know the following:
Demographic information

The buyer's journey

What kind of businesses your target audience runs

What industry their businesses are in

Who the decision-makers are in the business

What business challenges they're facing right now

What problem do your products solve for your target audience

Which of your competitors do they engage with

How they navigate your website and social media profiles

What kind of content your target audience enjoys
 Documenting answers to these topics and continually studying how your B2B target audience evolves is good.
Define Your B2B Email Marketing Strategy
Once you know your target audience, you should define your email marketing strategy. Start by establishing measurable, realistic goals for your email marketing strategy.
 In other words, what do you want to accomplish with email marketing? For instance, are you using email marketing to improve customer retention? Or are you using it to attract new B2B customers? Be sure to attach specific metrics and key performance indicators to your goals to track progress.
Then, map out your vision for accomplishing each goal. Write down the kind of campaigns you plan to run, when you're going to deploy them, what kind of content you'll need to create, who will be involved in the process, etc. 
Spend Time on Email Design and Layout
When your B2B email marketing strategy and goals are set, spend time on design and layout. 
The design and layout of your emails are important because the more visually appealing, professional, and polished your emails are, the more likely your subscribers are to open, read, and engage with them and take your desired action. 
 Start with a simple layout, high-quality visuals, straightforward typography, and colour combinations in your emails until you determine what your B2B subscribers are most attracted to.
Use Effective Messaging and Enticing CTAs
Aside from the design and layout of your emails, you want to ensure you're using effective messaging and enticing CTAs. Of course, you want your subscribers to enjoy looking at your emails. But understanding them and doing something with them is much more critical.
 Learn how to write headlines to impact a B2B target audience. Also, include simple messaging and one solid call-to-action in each email to guide more subscribers to your desired action every time.
 Furthermore, segment your B2B subscribers based on various similarities to make personalizing content easier. With segmentation, you can write emails with context that more closely align with your target audience's unique behaviours, experiences, and goals, which betters the chances of conversion. 
Implement Automation and Other Email Marketing Tech Tools
Automation and other email marketing tech tools are a must to create awesome emails and consistently deliver them to your subscribers at the right time.
 The right tech tools can help free up time for email marketing tasks, save money and resources, make it easier to grow your B2B customer relationships, and simplify the email marketing process overall.
In addition, automation and artificial intelligence technology are critical for data collection and analysis. You can use data to better your email marketing techniques, campaigns, and overall strategies. You can also use it to connect with your subscribers more profoundly by evaluating their engagement with your emails, keeping what's working, and adjusting what's not.
Be sure to research automation, AI, and additional email marketing tech tools thoroughly before making any permanent decisions about which to implement. Understand the ins and outs of the latest email marketing tech and weigh them against your email marketing goals and strategy.
Then, decide on one or two tools that have the potential to help you achieve your goals and execute your strategy. Finally, be sure you and your team are adequately trained on using these tools effectively to ensure you're taking full advantage of them without disrupting your workflow.
Using B2B email marketing to grow your business online is wise. Following the above best practices, not being afraid to experiment and test new ideas, and tweaking strategies and techniques based on accurate data will help you achieve your B2B email marketing goals.
Miles Oliver, a writer from the US with a background in business, has written this amazing post. Thanks, Miles!
 Subscribe for
Weekly Stories