Take a look at our annual reports, in which we share valuable insights on the different markets where we operate.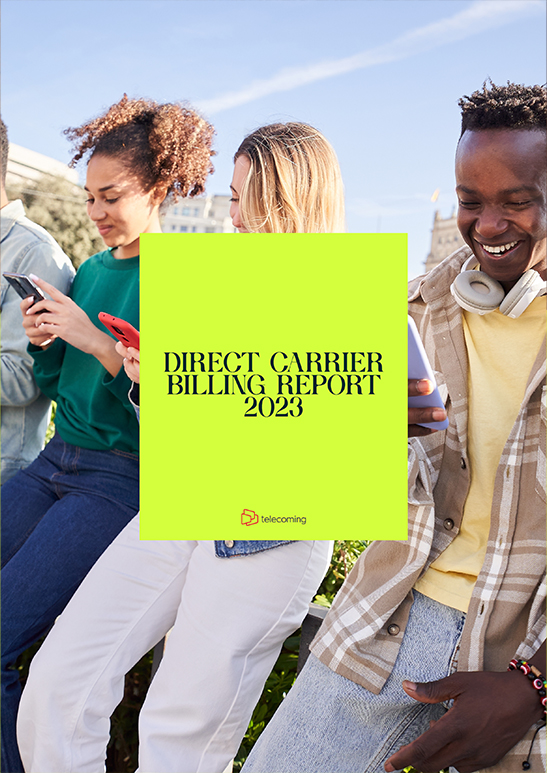 DIRECT CARRIER BILLING REPORT 2023
As games and digital videos are the major players in mobile consumption through DCB, the report anticipates the growth of multiple sectors in the coming years.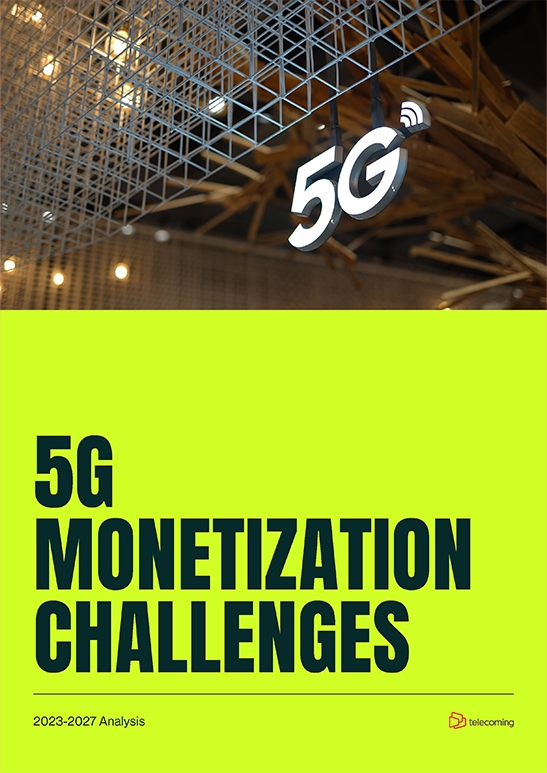 5G MONETIZATION CHALLENGES
The new network generation will bring endless opportunities to Europe. This report gathers all the 5G market data up to 2028. Have a look!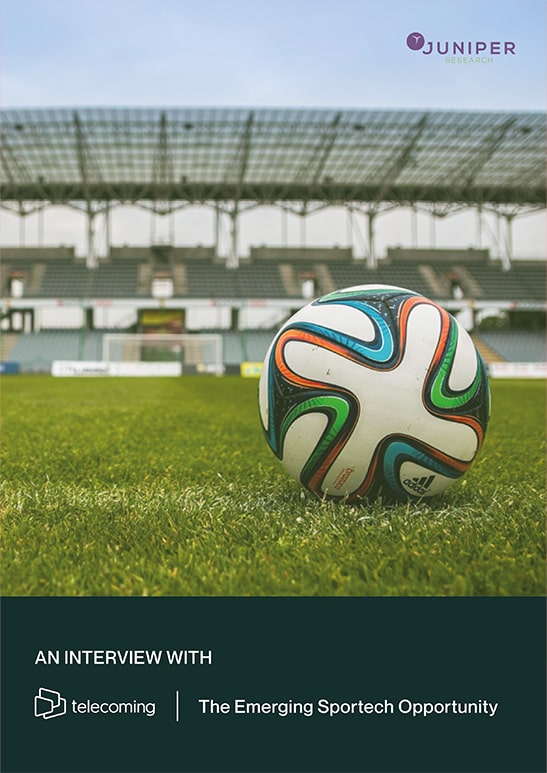 Juniper Research interviewed Telecoming's Chief Strategy Officer to discuss the changing landscape of fan engagement in sports and the role of mobile devices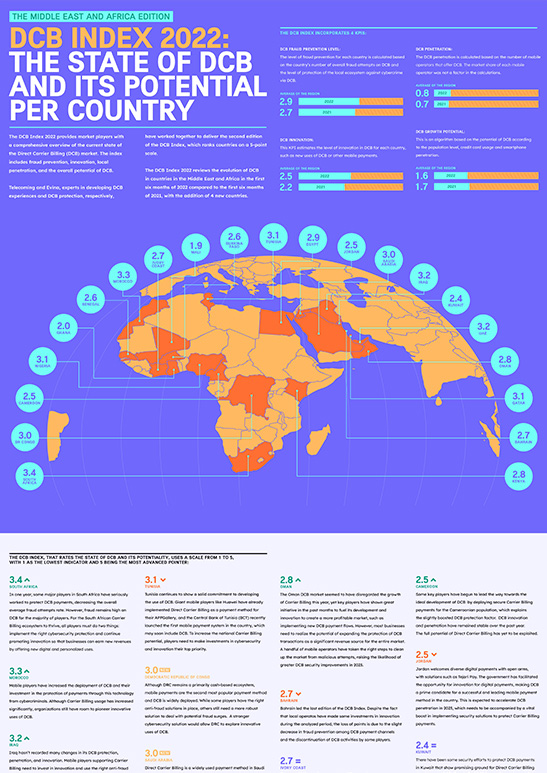 The DCB Index 2022 provides market players with a comprehensive overview of the current state of the Direct Carrier Billing (DCB) market.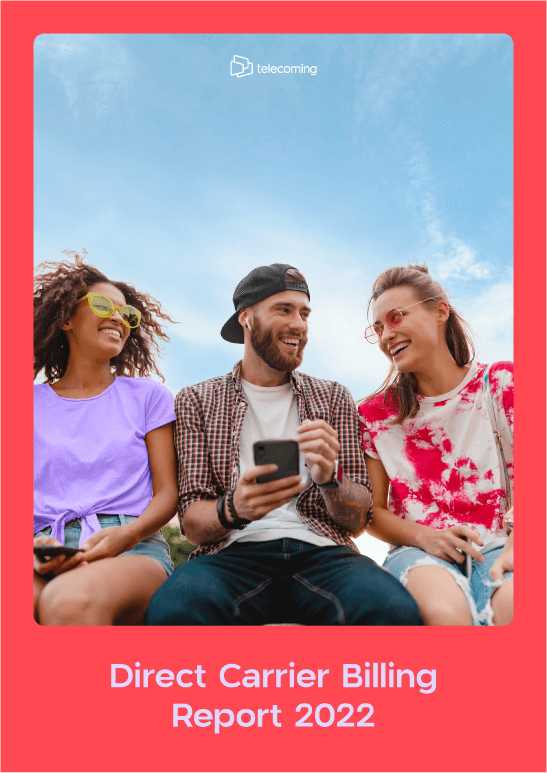 DIRECT CARRIER BILLING REPORT 2022
The digital economy has consolidated at an unpredictable pace and momentum. "DCB Trends and Evolution" is a report offering data for the five coming years. Have a look at the latest insights!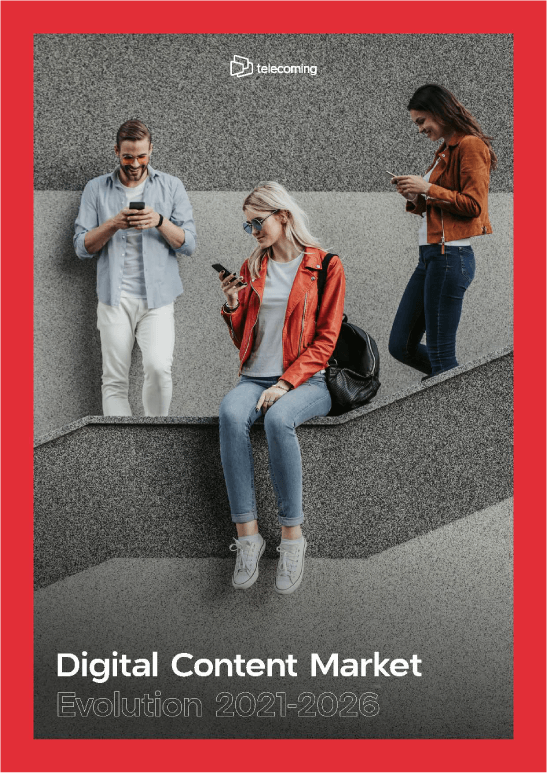 DIGITAL CONTENT MARKET EVOLUTION 2021-2026
The digital content industry is on the rise. One out of two people (57%) consumes digital content in Europe, and this figure will increase by more than 10 points by 2026.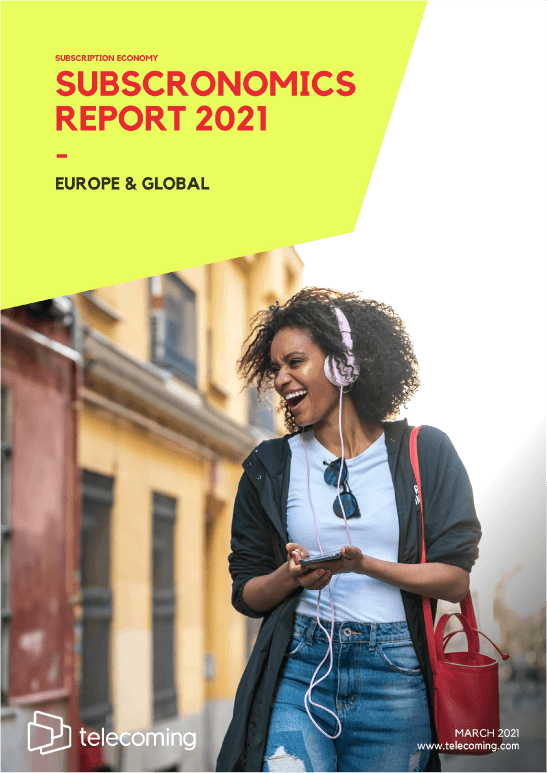 The digital economy and service-oriented consumer habits force companies to consider subscriptions an exciting growth model. This trend has led to the emergence of a new movement: SUBSCRONOMICS.
1ST DIRECT CARRIER BILLING INDEX
First Direct Carrier Billing (DCB) Index carried out with Evina. This rating aims to provide market players with a comprehensive overview of the current state of the Direct Carrier Billing business and its overall potential.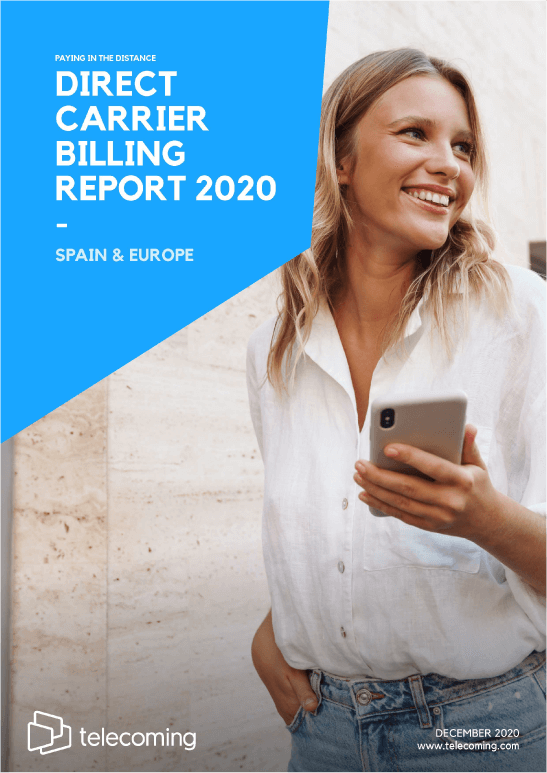 PAYING IN THE DISTANCE – DCB REPORT 2020-2025
Analysis based on data from our partner Juniper Research and includes, for the first time, an opinion piece from our CEO, Cyrille Thivat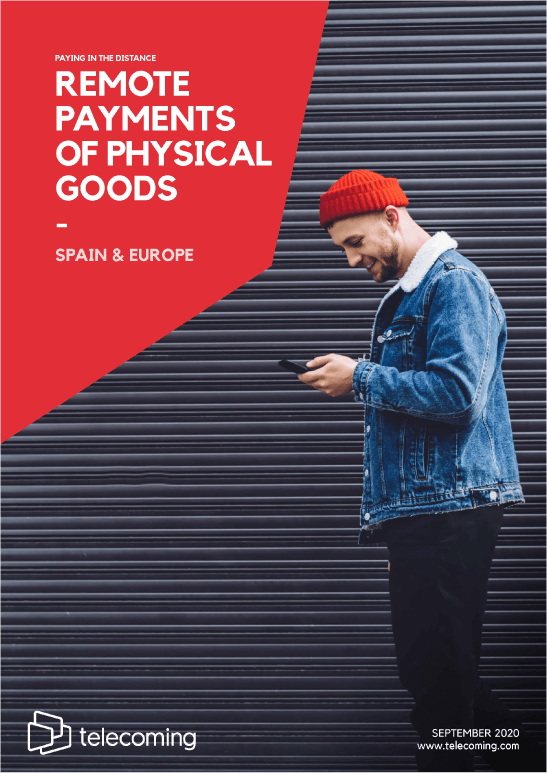 PAYING IN THE DISTANCE – REMOTE PURCHASES OF PHYSICAL PRODUCTS
Technology has sneaked into every corner of our daily lives. The boundaries between physical and digital tend to disappear. Find all the figures for the Spanish & European markets.
LATEST TRENDS ON DCB, A CONSOLIDATED MARKET WITH GREAT GROWTH POTENTIAL
This new analysis offers relevant insights into the European and Spanish markets and their evolution in the coming five years (market data 2019-2024).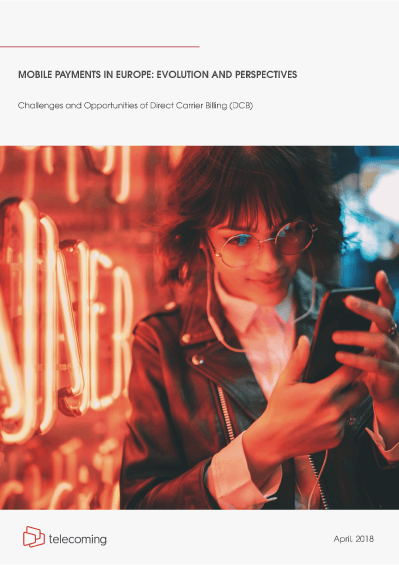 EVOLUTION AND PERSPECTIVES OF DCB IN EUROPE: CHALLENGES AND OPPORTUNITIES
This paper shares some of the most relevant insights concerning the bright evolution and positive perspectives of carrier billing in Europe.