How will mobile advertising evolve?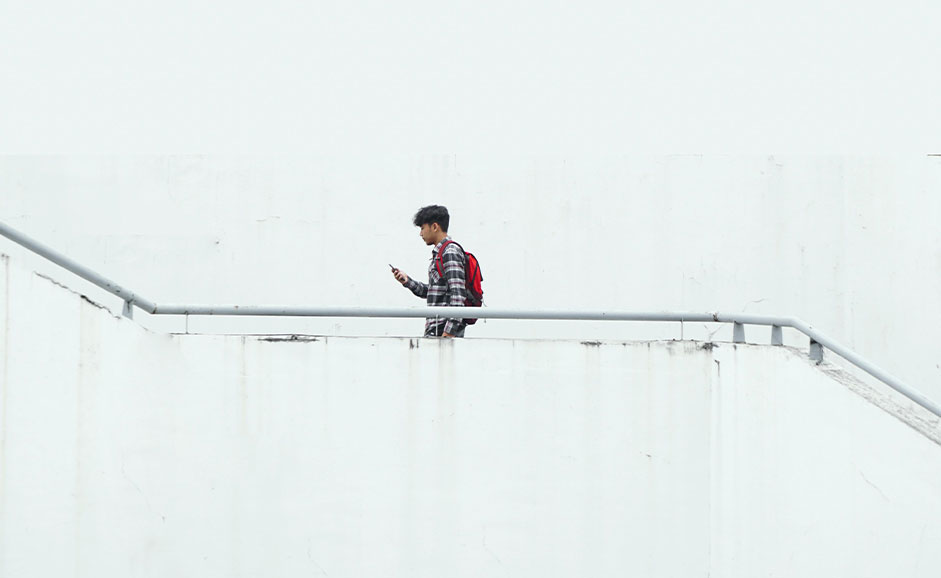 There is no doubt that the last 2020 was an important year for the evolution of mobile advertising. Users have been using this device more than ever as a tool for communication, entertainment, shopping, etc. And it seems to be just the beginning!
According to Ditredia's Mobile 2020 Report, by 2024, there will be 13,800 billion connected devices in the world (not counting smart TVs, games consoles and personal computers), which represents an annual growth rate of 12%.
In this context, the question is: how will mobile advertising evolve? If you are interested, read on!
2021 will be as a special year for the mobile ecosystem
Advertisers have already said that 2021 will not be just another year for the mobile industry. It is said to be the year when a big re-set will take place, significantly impacting brands, hardware platforms, AdTech firms, developers and customers. This is how the Mobile Ecosystem Forum explains the future challenges in their last report, "Mobile Advertising: Preparing for the big re-set".
Take a look at how mobile advertising has evolved over the last few years!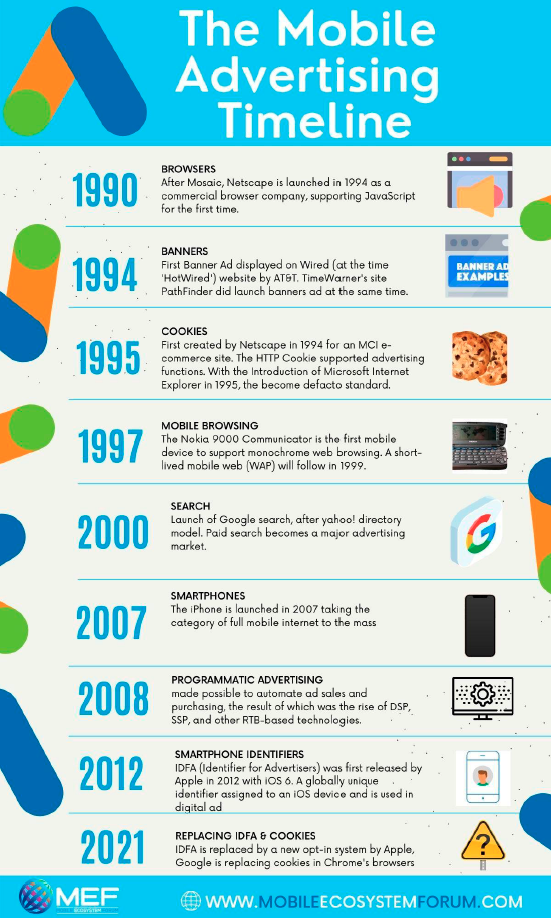 Mobile Advertising: Preparing for the big re-set – MEF
According to the study, three key aspects have caused a transformation of digital advertising: the consumer backlash on tracking, Apple's privacy-focused marketing strategy, and Google's response.
The dare: to deliver a personal experience without collecting private information
Measuring the effectiveness of ads without obtaining private information will be the main challenge for any stakeholder in this new mobile era.
Users are increasingly demanding control over their personal data. The significant change in this regard came last year when Apple announced its willingness to end its "Advertiser ID". The big question now is… what will be the new ways of measuring, attributing and personalising mobile advertising campaigns?
As is well known, cookies are on the verge of extinction. Apple defends data privacy for mobile apps, but what position will the other industry players involved take?
Google was one of the companies that got on board with privacy protection, creating a "Privacy Sandbox" project to test new ideas without intrusive monitoring. Google's bet is Federated Cohort Learning (FLoC). It hides individuals in the crowd.
According to the MEF report, only a minority of brands and app creators will be able to build large audiences of registered customers. Companies that cannot compete against the tech giants – Google, Facebook, Amazon – will find a solution in unified identification. In this way, several companies will be able to pool their lists of registered users.
In this situation, contextual advertising will once again gain prominence due to the difficulty of behavioural targeting. How does it work? It's simple! It consists of placing ads on relevant sites and has three advantages: Better user experience, more privacy and better engagement rates.
In this post, we have talked about some points that will mark the future of the mobile ecosystem. If you want to know more, we invite you to access the full MEF report!
 Subscribe for
Weekly Stories