Unleash the power of social media for content marketing: a complete guide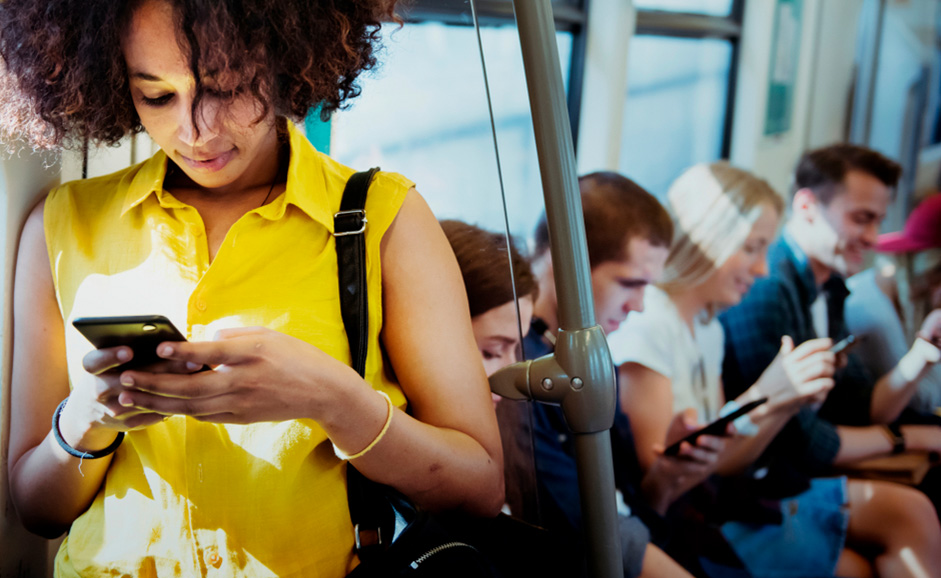 Mastering social media has become the key to success. It is no secret that in today's digital age, the power of social media has become a driving force for brands and content writers alike.
Understanding how to benefit from social media to capture your audience's attention, ignite engagement and drive brand success is at the core of your content marketing journey; your business can soar to new heights with the best strategies and insights. This comprehensive guide is your entry point to unlocking the potential of social media, whether you are an experienced content marketer or just starting.
Social media marketing uses platforms to advertise your brand and products to your target audience. It is not just about posting random stuff on your business's social media accounts, as a successful marketing campaign starts with a well-thought-out strategy. After creating your business profiles, keeping them up to date and optimizing them is essential.
Your posts should include text, images, videos, and stories that positively showcase your organization and captivate your audience. Engaging in interactions through comments and shares helps foster a sense of community and supports your brand's reputation.
Follow these steps to craft a winning social media content marketing strategy:
Set realistic goals
Setting your social media content marketing goals is the first step to a successful social media strategy. Having goals in place will help you plan out what kind of content you will create.
To create a successful social media content strategy, you must dig deeply into your brand values and research your target audience. You will want to know your overall marketing goals and how you must use your content strategy to meet them.
Do a comprehensive competitor analysis
To measure the success of your content strategy, you need to look beyond your data. That is where competitive analysis comes in. By analyzing your competitors' strategies, you will gain valuable insights that spark new ideas for your content. Ask yourself: "What are they doing so well that I can learn from or improve?" What content formats do they use to engage their audience?
Not only will this inspire innovation, but it will also set the tone for more reliable benchmarks and targets for your strategies. You can benefit from advanced analytics tools to extract critical insights from your competitor's data, such as average engagement rate, growth trends, and top-performing content.
Audit the uploaded content
A content audit is a great way to understand how to develop a social media content strategy that aligns with your brand. It helps you determine what you believe works best by using quantitative data to show you how each post performs. Examine which posts worked well, which did not, and what you published on each platform.
Take a look at what worked, what did not, and what you have posted on each of the platforms. What you seek in this audit should align with your content objectives. For example, if your objective is to increase brand awareness, look at your followers, impressions or reach on each platform and see which posts led to new followers.
Fine-tune the existing posts
You can expand your reach and engage with a larger audience by improving your older posts. Keep your valuable content from being used – make the most of it by updating and adapting it to stay relevant in today's ever-changing social media landscape. During your content audit, your social media content could be more explicit, more concise, or more engaging than it could be. With the help of an excellent online paraphrase tool, you can improve those sections to make them more readable.
Powered by artificial intelligence, the paraphrasing tool replaces all complex and tedious words with synonyms that fit the context, changes the sentence structure to make it more compelling, and adds more clarity to your post. If your existing content needs a cohesive message or theme, you can use the tool to ensure your message remains clear and consistent across your social media channels. Moreover, the device keeps your tone and style constant throughout your content, whether updating or revising.
Create a content management calendar
After determining your top-performing content, pinpointing your main objectives, and improving the existing posts, creating a social media content calendar is crucial.
This calendar will allow you to take a comprehensive approach to your social media strategy, enabling you to visualize and organize your ideas. By doing so, you can execute your plan with ease. Your content calendar will be a central hub for all your posts, ensuring you stay on track and achieve your goals.
Share your content
Now is the time to maximize brand awareness by actively sharing your content beyond your social media channels. A successful social media strategy goes beyond just posting content; it involves promoting and distributing your valuable content to reach a wider audience.
Planning and scheduling your content proactively is essential to ensure that your brand receives the recognition it deserves. Doing so can effectively reach your target audience at the right time and maximize your brand's visibility.
In addition, it is essential to build community and engagement by getting others to share your content with their friends. This expands your brand's reach and enhances its credibility and influence. Effective social media content marketing increases your brand awareness and website traffic and allows you to gauge your brand's sentiment and learn from your audience. Companies that do well on social media tend to do well in sales.
If you use the right platforms, have a strategy tailored to your brand's benefits, and measure your results consistently, you will succeed in social media marketing. So, now that you know how to unlock the full potential of social media, all you need to do is implement the strategies mentioned earlier to skyrocket your sales.