Telecoming acknowledged with Juniper Research's Telco Innovation Award 2023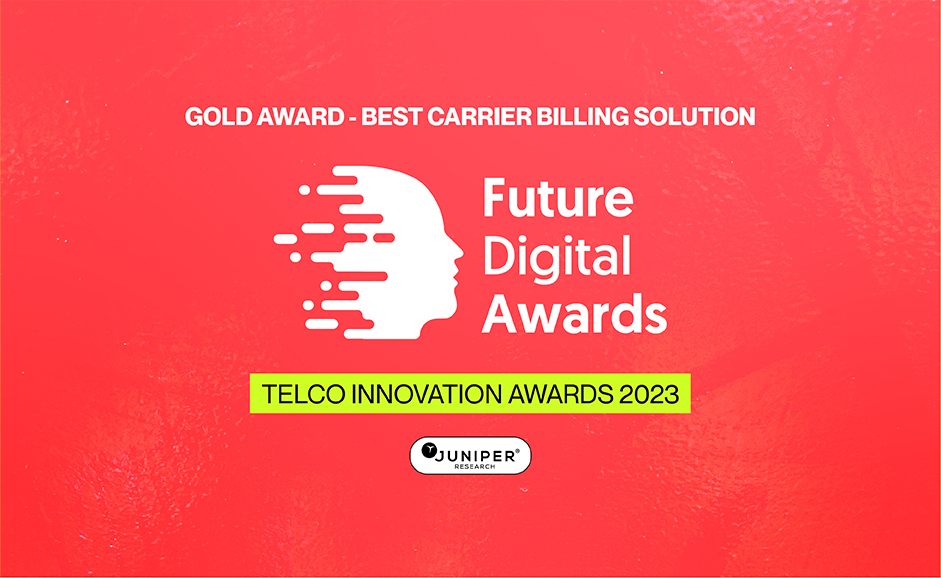 We proudly announce that Juniper Research has recognized Telecoming in the Telco Innovation Awards 2023 with the Gold trophy in the Best DCB (Direct Carrier Billing) category.
Juniper Research, an international firm specialising in identifying and evaluating high-growth market sectors within the digital ecosystem, selected us for our integration of AI-driven bots into DCB services for sports fans.
We are proud of this acknowledgement, not only because it comes from such a prestigious brand but also because it places us at the heart of telcos' digital transformation.
Our technology has stood out for supporting and assisting users and encouraging subscribers' participation, offering a differentiated gamification experience and a unique interaction with sports fans.
"We are very proud of this recognition, which is an undeniable indicator of the great work the Telecoming team is developing. Innovation is in our DNA, and this award encourages us to continue innovating in the sportech developments of Direct Carrier Billing. We have a promising future ahead of us, where companies and sports clubs are already immersed in digital maturity and are looking for new ways to monetise their services and interact with their fans" – says Cyrille Thivat, CEO of Telecoming.
Sam Barker, Juniper Research Head of Analytics & Forecasting explained, "Juniper Research has recognized Telecoming's technology as this year's Gold Winner for Best Carrier Billing Solution. Telecoming has consistently been at the forefront of innovation in the carrier billing space, with the new solution providing services that align well with the mobile-first approach to digital solutions, enabling those who are unbanked and underbanked to enter the financial ecosystem".
Thanks to all the team that made this recognition possible!