Telecoming acknowledged at the Digital Impact Awards 2022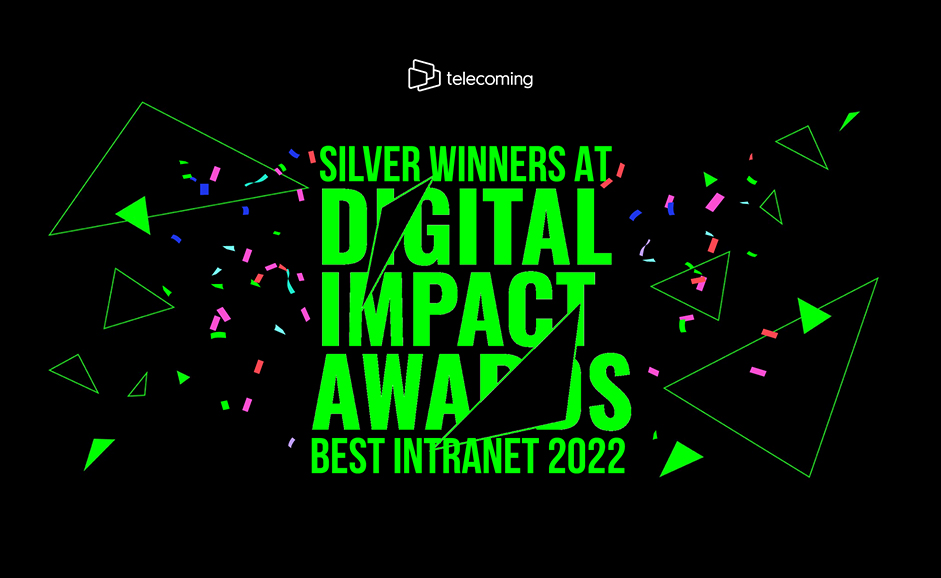 At Telecoming, we proudly announce that we have received the Silver Digital Impact Award 2022 for the Best Intranet.
The Digital Impact Awards sets the industry-wide benchmark in digital stakeholder engagement and honours Europe's best corporate digital communications work. Yesterday we were present at the awards ceremony in London. It was full of surprises and strong emotions! Experts of Marketing and Communication from companies in different sectors attended with all their hopes pinned on the award. And in our case, we brought it to Madrid!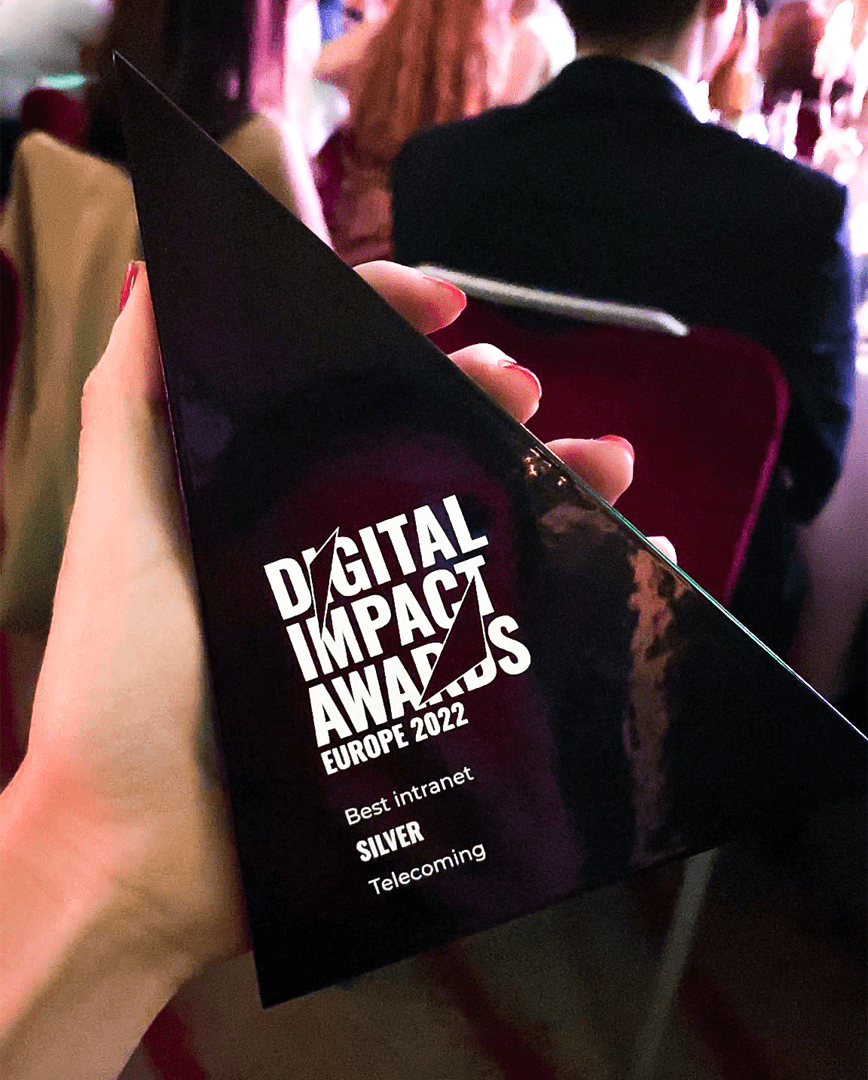 The project we presented in this candidacy was our new internal network. Our objective was to impact our team through different communications. How did we do this? We designed a home page with various sections. Each content has a different tone and objective, so it is essential to frame it in its ideal format (podcast, video, infographic, landing page, etc.).
Of course, Telecoming members can interact with all the publications through reactions and comments. This is how Orion became a social network (we say NO to conventional communications).
We are happy to communicate this achievement. From the Communication department, we are strongly motivated to continue innovating in all our projects.
Thanks to the DIA organization and all the teams that made it possible!
 Subscribe for
Weekly Stories