Meeting… Verónica Hernández, Performance Marketing Director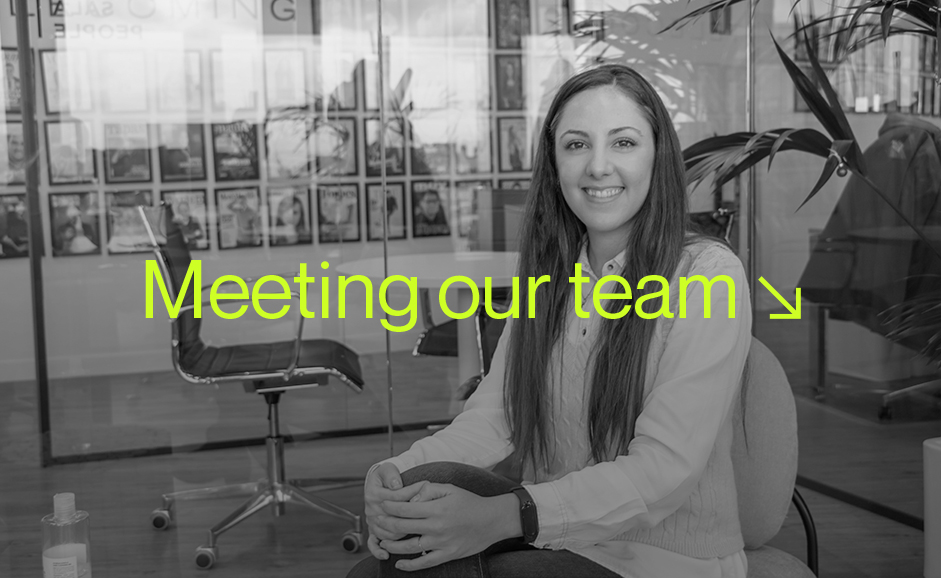 We continue with the second chapter of "Meeting our team…", the series of articles where we give voice to the talents that integrate Telecoming's squad. The previous episode, where we had the pleasure of talking to Alexis Suárez, IT Director, was a great success.
Today we chat with our Performance Marketing Director, Verónica Hernández. We always say that Vero is like a whirlwind since she can get involved in different projects and always with admirable energy. She has been with us for almost nine years – she joined the company as a Marketing Specialist, and now she leads the Performance Marketing team and coordinates the Creative Design areas.
Attention all industry enthusiasts, we are sure this interview can be very revealing to you, so,… here we go!
Why are you passionate about marketing?
Since I was a little girl I have loved exploring, creating, and satisfying the people around me – this is pure marketing! You need to explore all factors, be creative yet insightful, and understand the client's needs to create the best ad campaign. In the Marketing Department we are a team of strategists-explorers!
What surprises you the most about the evolution of the sector in recent years?
The sector is evolving faster than society, and almost everything is already digitized. In this sense, what surprises me the most is the ability to learn and adapt to new trends in this industry – particularly in Telecoming, where we are moving faster than anyone else.
It is said that by 2040 everything around us will be smart and work with data (tables, clothes, household appliances…). I am looking forward to seeing how this will affect the subscription services.
What are the advantages of Performance Advertising and how do you see its future?
Performance Marketing is the key to achieving the expected result: the purchase. There are many advantages, but the main one is that everything can be measured. The future in Performace Marketing is as wide as the evolution of digitization and the Internet itself. Data enables us to deliver less intrusive campaigns and get better results, since users see what they want with greater transparency.  
Betting on data has proven to be a good strategy when it comes to developing campaigns. But, what about performance?
As I said before, data is key! For example, at a performance level, "lookalike" strategies help us a lot by aggregating audiences that match our users' tastes. "Upselling" strategies also work very well, when users have already enjoyed our services and may be interested in others, it is guaranteed success!
The World Cup in Qatar has been a great opportunity to launch campaigns. Do you think brands have taken advantage of this opportunity to generate impact?
In terms of performance, the World Cup can be an opportunity but also a barrier due to the cost of clicks on the internet. We have to bear in mind that it is a big event for branding and when firms bet big, traffic becomes more expensive. However, we always look for opportunities under the rocks and find inventory that matches our target audience, for example with top WinSports and football clubs campaigns.  
Will 2023 be a good year for advertising?
I don't have any doubt about it! 2023 will be an excellent year for advertisers, who will have the challenge of motivating people to keep up and enjoy as never before (we never know what's coming!).