Congrats, Real Madrid CF!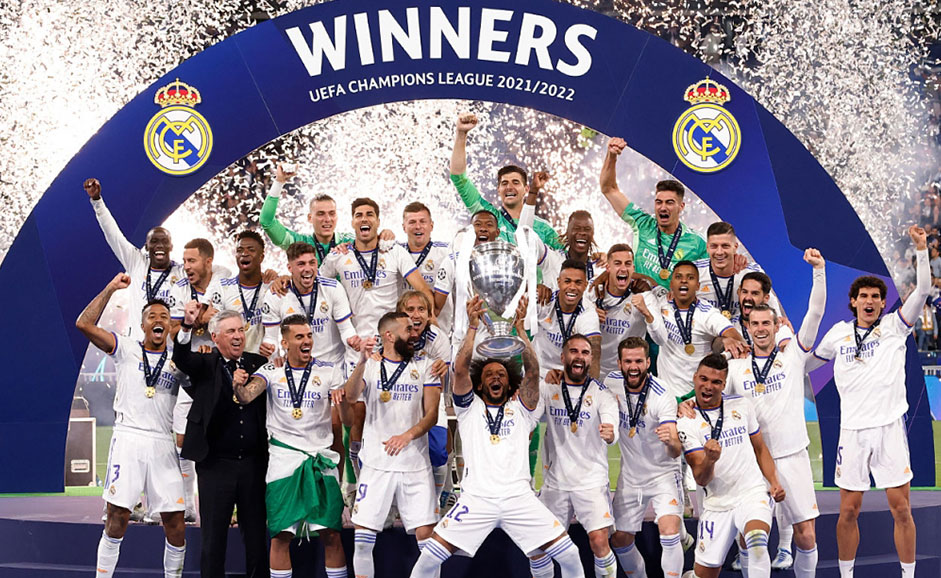 Real Madrid's May activity… what a month! The latest weeks have been intense for one of our partners, Real Madrid. They won the Champions League, and for the fourth year in a row, they keep being the soccer team with the most valued brand globally, according to the Brand Finance Football 50 2022 report. 
The Real Madrid brand has increased its value to 1.5 billion euros. As the report announced, "The brand has strong opportunities to grow alongside international transfers and sponsorship opportunities."
From Telecoming, we congratulate Real Madrid FC for all their victories. We have been working hand in hand with this amazing team since 2018 because we believe that technology opens up infinite economic and social opportunities for soccer clubs. The digitization of the sports industry has an economic impact on organizations. Today, ticketing is a digital process, merchandising purchases are made online, and clubs rely on streaming as a growth driver. 
Telecoming, as a sportech monetization developer, has understood the importance of fan communities. Technology intensifies the connection between fans and clubs and boosts conversations by multiplying interactions between fans through different channels and applications. The consumer now enjoys live matches and post-match highlights across other devices, reads related news and shares content. Soccer clubs need to innovate in digital experiences. 
The Brand Finance Report also refers to investment in marketing and business performance. In this sense, Real Madrid has achieved a Brand Strength Index score of 94 out of 100, ahead of Liverpool and Barcelona. In that sense, they are also kings of Europe. 
The alliance between Telecoming and Real Madrid has created a service aimed exclusively at this community of fans that are more than consumers; they are loyal and emotional. In addition to enjoying the 90 minutes of the match, they can consume all the digital content they want afterwards. 
We are happy to contribute to Real Madrid's brand value as experts in technology and user experience. We develop fully integrated and experience-rich mobile services to offer their fans what they want, when and where they want it. Our partnership carries the club to a new content and technology management conception. 
Real Madrid, it's a pleasure working with you. We are sure there are much more victories to come. Real Madrid, y nada más. 
 Subscribe for
Weekly Stories