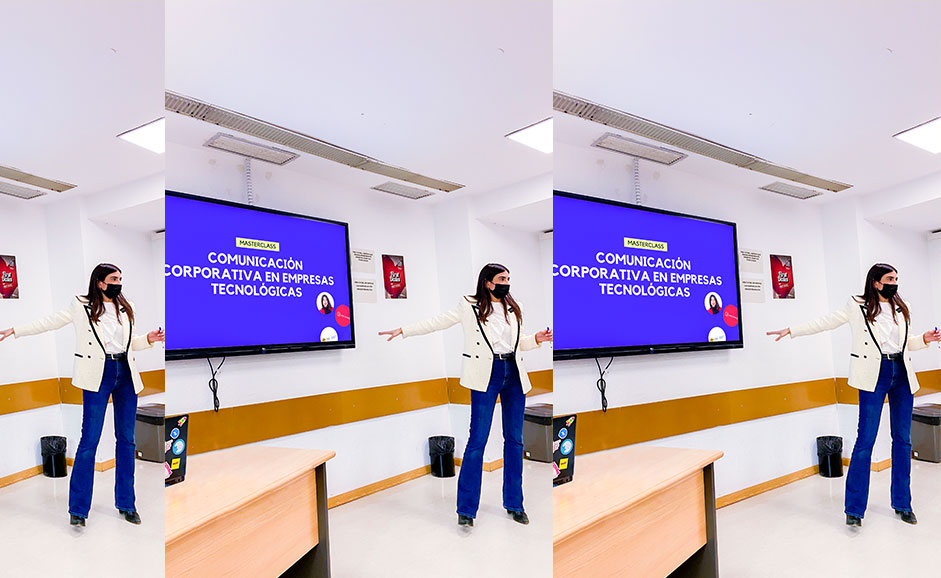 Communication has always been important to doing business. Knowing how to expose a sales speech or persuade your audience to achieve specific objectives are critical skills developed throughout history. Today the world has changed radically. However, the global business ecosystem agrees that corporate communication is strategic to prosper in any activity.
To improve the communication skills of future professionals, yesterday, the Telecoming Communication team offered a masterclass at the San Pablo CEU University to fifth-year students of the Integrated Communication Degree.
Rocio Bienert, Corporate Communication Manager with more than eight years of experience in Telecoming, shared a realistic view of the activity in tech companies. We understand that not all technologies are the same, nor do they operate in the same way. This is where we have to transfer (if we want to talk about corporate communication) the need to provide the brand with a Corporate Culture.
Corporate Culture is how companies, and therefore their teams, face challenges. It is the mindset they share when dealing with the different problems in developing their activity.
Communication professionals are in charge of this complicated task. Culture is the essence of who we are and our way of doing things.
In that sense, any Comms team has three main functions in a single mission: create, promote and defend the corporate brand.
Creating and developing a brand means writing a corporate narrative and creating immaterial values ​​associated with the name to give it an original identity.
To make it grow, communication teams must promote and position the brand among the different stakeholders in the market.
And, of course, protect and care for the brand's reputation.
On these three axes, the activity of the communication team focuses on two precise audiences, internal and external. Internal communication seeks to encourage belonging's pride to engage teams. It uses emotions to generate a feeling of hope, capable of transforming the human team into brand ambassadors.
We create corporate stories to generate emotions in our teams and create bonds that can last in time and space.
On its side, external communication works through the release of corporate messages. We generate brand visibility by creating stories that directly impact our target audiences.
Communication as a strategic area 
During the training session at the university, Rocio Bienert highlighted the importance of a communication team's strategy that should go hand in hand with the company's global objectives. The communication teams of any company contribute and go along with the organization to achieve its corporate goals. 
When we develop actions, we must seek to generate an impact on our different audiences. It is essential to identify the audiences and know how to propose tactical levers for each of them to achieve the established objectives.
Rocío Bienert, Corporate Communications Manager:
"Being able to tell the university students what the Communication area does is an opportunity to teach future communicators that what we share today will not be the same as what they will do tomorrow."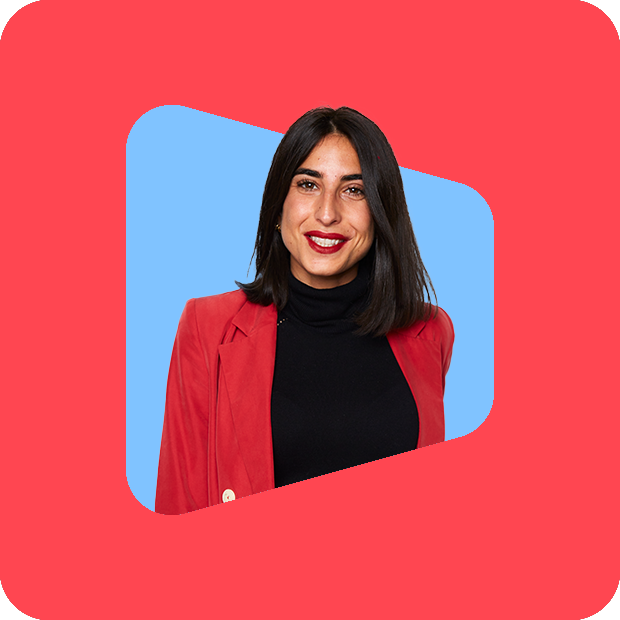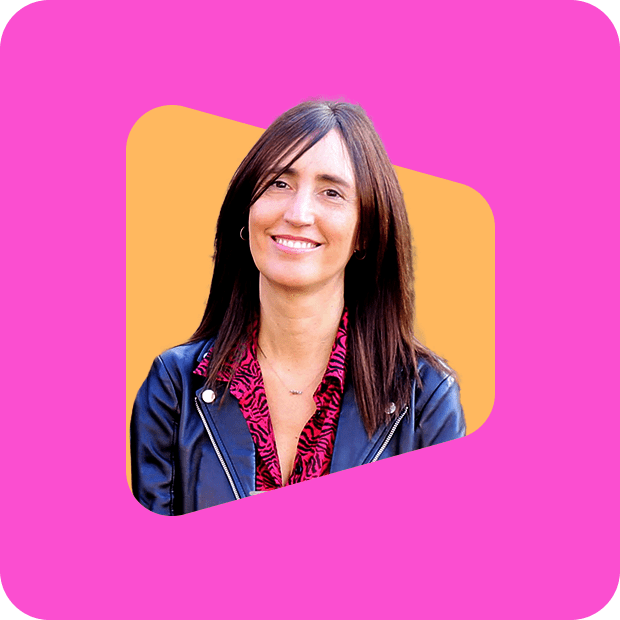 María Sánchez Valle, Senior Lecturer in the Department of Audiovisual Communication and Advertising: 
"It is wonderful to have these pieces of training with companies that transfer to the students all the theory they see in their classes. Lowering the speech to a real practice is essential to give them vision. They understand then why things are done in a world that is sometimes as intangible as the communicator."
From the Telecoming Comms area, we want to thank the CEU for making us part of this experience. Impacting these young talents so directly is a challenge and a great responsibility. As communicators, we should inspire those who come to continue improving day by day in this exciting world of Communication.
 Subscribe for
Weekly Stories