Choosing Digital Marketing as Your Career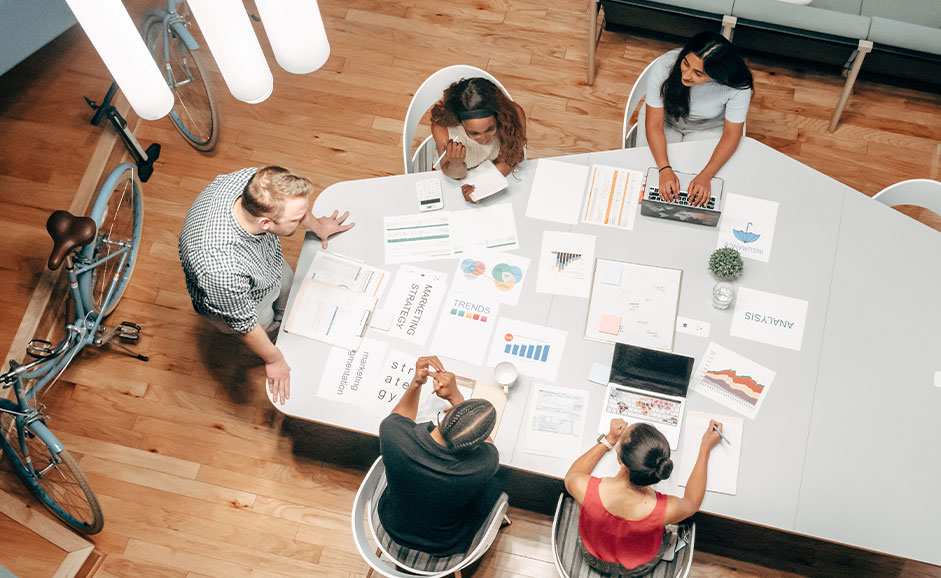 Digital marketing is an ever-changing and ever-expanding path. New strategies are coming into practice, and business owners want to stay on top of trends. There is a high need for digital marketing experts to help businesses make a beneficial online presence.
So, if you have decided to form a career in digital marketing, then congratulations! You have selected a professional future with a wide variety of opportunities.
This article lists seven critical things you should consider before becoming an expert in digital marketing. Read on to learn more.
Countless Areas to Explore
Choosing a career in digital marketing means there are many avenues that you can work on it. Take a digital marketing agency, for example; they offer different services such as Google web hosting, SEO services, PPC marketing, web design services, and so on.
It means that you can decide to specialize in any one of these fields or combine a few services. And the best part is that you can upskill yourself and switch to other benefits.
An internship helps you gain the same experience without any investment, and it is an essential part of getting into a career. You can always intern with digital marketing agencies near you and find out which service is most engaging.
Interning with agencies gives you a chance to experiment with various fields under the supervision of experts. Thus, you get to learn and also learn new concepts. Starting in a digital marketing agency will help you grasp the current trends and help you gain valuable experience. 
Be Creative
A career in digital marketing requires you always to be creative. Whether you choose to be a specialist in Google cloud hosting, PPC marketing, or website SEO strategy, you will be required to be creative. Different problems need you to come up with other customized solutions.
Every single client is different, and everyone is facing new problems. No cookie-cutter solution will fit every single one of them. Each challenge has to be solved individually.
And to come up with solutions for different scenarios, creativity is a requirement. Therefore keep your creative side open to be the best at what you do.
Networking Skill is a Must
As a digital marketer, having excellent networking and communication skills is necessary. Networking can help you get valuable connections in the industry you are working in. You can learn the latest trends from them and express your opinions and insight into the industry.
These connections may help you when you stumble across a needed client you want help with. And also get to express the valuable insights that establish you as a thought leader in your industry.
Networking helps you broaden your knowledge, land more significant and better jobs, and help stay innovative.
Some popular platforms you can use for networking are LinkedIn, Facebook community groups, and Twitter.
Update and Upskill Yourself
The marketing game has changed drastically. The methods that were prevalent ten years back are now extinct.
If you are sticking to the same old principles now, your competitors will surpass you. To stay on top of the game, you need to be updated on the latest marketing tools and trends.
Consistently upskilling yourself and staying creative is the only way to be relevant in this industry. This way, you can keep on delivering best-in-class services to your customers and help them stay ahead of their competition.
Remember SEO
You can have the most fantastic ad campaigns out there, but if your website is not SEO optimized, all efforts are in vain.
SEO can be often overlooked since it has been a vital part of establishing a functional website. But, what is SEO marketing? As a digital marketer, is it as significant as other marketing strategies?
Search engine optimization, or SEO, is a set of rules that your website should abide by, which will make it rank high in organic search results. Some SEO parameters include loading time, mobile optimization, bounce rate, etc.
Google and other search engines have many parameters to check the website's usability. Based on these parameters, they crawl and rank the websites.
Having a high-ranking website will enable you to reach more organic traffic easily. Since the top 5 results receive almost 68% of all web traffic, this should be your goal for your client as a digital marketer. Thus, you have to remember SEO and use it as a tool to improve your career.
Have a Personal Brand
How do you convince your customers that you will be able to build an online presence for them?  By showing them that you have successfully created a personal brand for yourself.
Whenever a customer thinks about hiring you, they look you up. Your online presence and personal brand are what convince them to hire you. 
Having a personal brand sets you apart from the rest of the competition and lands you clients without actively searching for them. Therefore, it makes sense to spend some time and develop a personal brand that speaks for itself.
Make Sure You Want This
A digital marketing career requires you to be updated, prepared for the challenge, and always be ahead of the curve. While Google changes its algorithm periodically, other platforms do this as well. Being updated with these changes and using them is how you can get the best results for your clients.
And even if you are well-versed in the current strategies, there will be newer tools and techniques to learn. You will have to upskill to stay relevant in the industry constantly.
Therefore, make sure that you love this. Because if you do not like it, your career and growth will stagnate. But if you want it, then the sky's the limit. Digital marketing offers endless career opportunities to the skilled. Therefore, pick a skill and become the best at it.
Lidia Cuerva, our People Manager at Telecoming, listed four skills we need to become a talented marketing specialist:
Creativity: it is necessary to conceive campaigns that impact the audience and develop different strategies.
Analytical capabilities: it is critical to define and analyze KPIs and make decisions based on data in organic marketing and paid media, where optimization is key.
Cooperative spirit: it is required to know how to collaborate and work together as a team in order to achieve a common goal.
Communication skills: it is essential to present your ideas with order and clarity, adapting each message to the audience you are addressing.
Daniel Martin, a blogger and professional writing expert, has collaborated with our blog in this post.
 Subscribe for
Weekly Stories