CEO of the Year in the Tech industry … Congratulations Cyrille!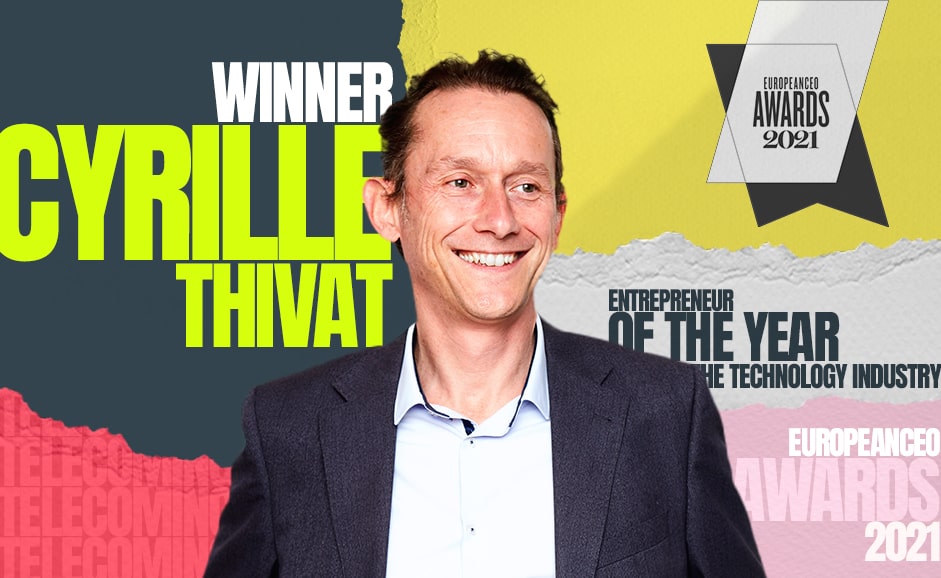 We are happy to announce that European CEO Magazine has recognized Cyrille Thivat, Chief Executive Officer of Telecoming, as the 2021 Best Entrepreneur in the Technology Industry.
Every year the British magazine presents its pick of business leaders considered a reference in their market. In partnership with the World Finance Banking Awards, it brings together the companies driving business breakthroughs and the executives who make this growth possible.
Cyrille has been distinguished for his leadership, our company's consolidation work, and his professional career.
At Telecoming, we know that the team is the company's main asset. We always say it. Human talent allows us to develop innovative technology and look to the future with optimism. The role of the CEO is key to inspiring, directing and developing that valuable asset that is people. European CEO Magazine has seen all of this in Cyrille Thivat and his contribution to Telecoming and the technology industry in general. That is why he has won the 2021 edition of the European CEO Awards.
We are very proud of having a captain like you. Congratulations!
 Subscribe for
Weekly Stories