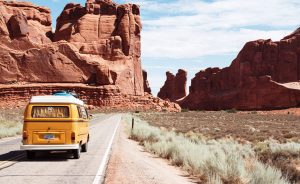 The digital revolution not only involves technology but also refers to the transformation of business culture …let's have a look into the tourism industry.
According to a study from Facebook, 90% of leisure travellers book flights online motivated by comfort and speed. In addition, 21% of travellers are searching for flights and accommodations from a mobile device.
Google has studied digital transformation within the tourism sector. Here are the main conclusions.
Users are indecisive
Choosing one option among a large offer is difficult. The Internet offers a world of possibilities. According to Google, the average time for a book accommodation was incredibly long, 36 days, and included 45 touch points on different devices and websites. That's why marketers should help users by offering products and services of their interest when they need them.
User needs vs online agencies
Shopping journeys beginning in a search, lead to a more immediate purchase than those started in an online travel agency. In 2018, 31% of accommodation searches started on search engines. Therefore, it is better to help the user explore the best option for his trip, instead of pushing him towards an immediate purchase.
This Easter in Spain, 57% of searches will be made from a mobile device, 35% from a computer and 8% from a tablet.
Customers want a mobile experience
Verto Analytics has observed a 10% annual increase in the number of journeys made on mobile devices or different devices. Therefore, being able to adapt to users' habits is essential to provide a good user experience.
According to a study by the technology company Travelport, 41% of travellers search and book a trip entirely from their smartphone. Welcome to mobile only era. Searches on mobile devices are increasing every day, so it's important to create multi-device experiences that are user-centric, fast and intuitive.