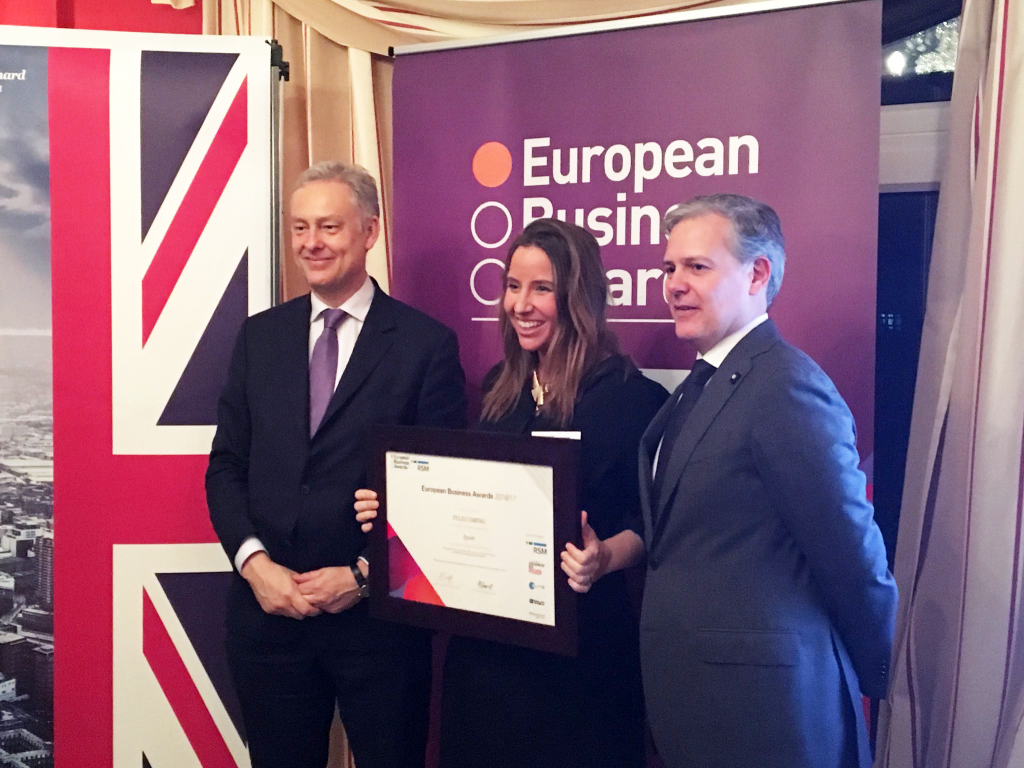 Simon Manley, British Ambassador to Spain, our Head of Corporate Communication, Patricia Peiró and José Mª Gassó, Managing Partner at RSM Spain
---
Yesterday we were invited to the British Ambassador's Residence in Madrid. We celebrated our acknowledgement as a National Champion within the Employer of the Year category in the European Business Awards (EBA), 2017 Edition.
Our Head of Corporate Communication, Patricia Peiró received the EBA recognition, on behalf of the company. We participated in this amazing celebration, alongside 22 other Spanish companies, which are also actively competing in different categories.
Simon Manley, British Ambassador to Spain stated the importance of the Spanish business network growth. He also recognized the Spanish National Champion´s commitment to excellence, innovation, ethics and effort.
We are thrilled for this really meaningful recognition to our business and employment philosophy. For us, being a National Champion means that we are setting an example in terms of employment promotion within the Spanish market.
We are really proud and thankful for this acknowledgement!
If you share our values and are aligned with our philosophy, vote for us.