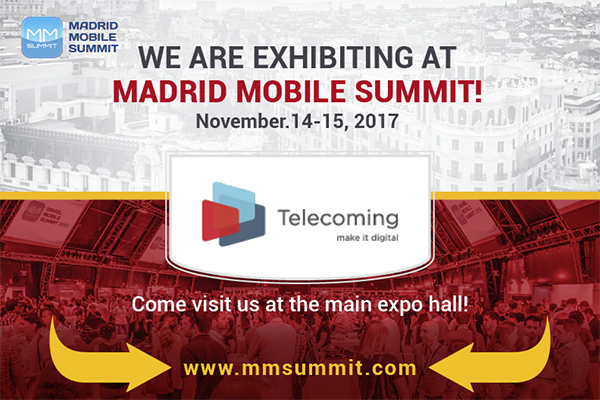 On November 14th and 15th, our teams will take part in the first edition of Madrid Mobile Summit (MMS). It entails a new meeting point for all mobile marketers, publishers, developers… to engage in long-lasting collaborations and business relations.
Not only does the Summit promote the exhibition of some of the leading companies, but also encourages sector analysis and debate through a series of round tables and panels in which the latest trends are discussed and analyzed. For instance, there are panels focused on a wide range of themes including: gaming monetization, mobile marketing strategies and mobile payments.
At Telecoming we are really committed with the mobile community and we believe that in order to ensure its sustainability, we must reach consensus concerning its future development. In this sense, we are all responsible for improving our complementary business models in order to satisfy the user's new requests. For this reason, we decided to sponsor this event, as a means to promote initiatives which support the mobile ecosystem.
We hope to see you there and we are really looking forward to meeting you!