We are really proud to communicate that we are among the 10 finalists in the Employer category within the European Business Awards (EBA). This recognition positions our firm within the 110 companies, out of the 33.000 which have taken part in the latest edition of this contest.
We are also extremely happy for our Spanish pals who have also managed to reach the final stage of this Award. As well as for the rest of the international companies, all of which have made an extraordinary effort to set leading examples in the various categories. We are really thrilled to be nominated alongside other top international players.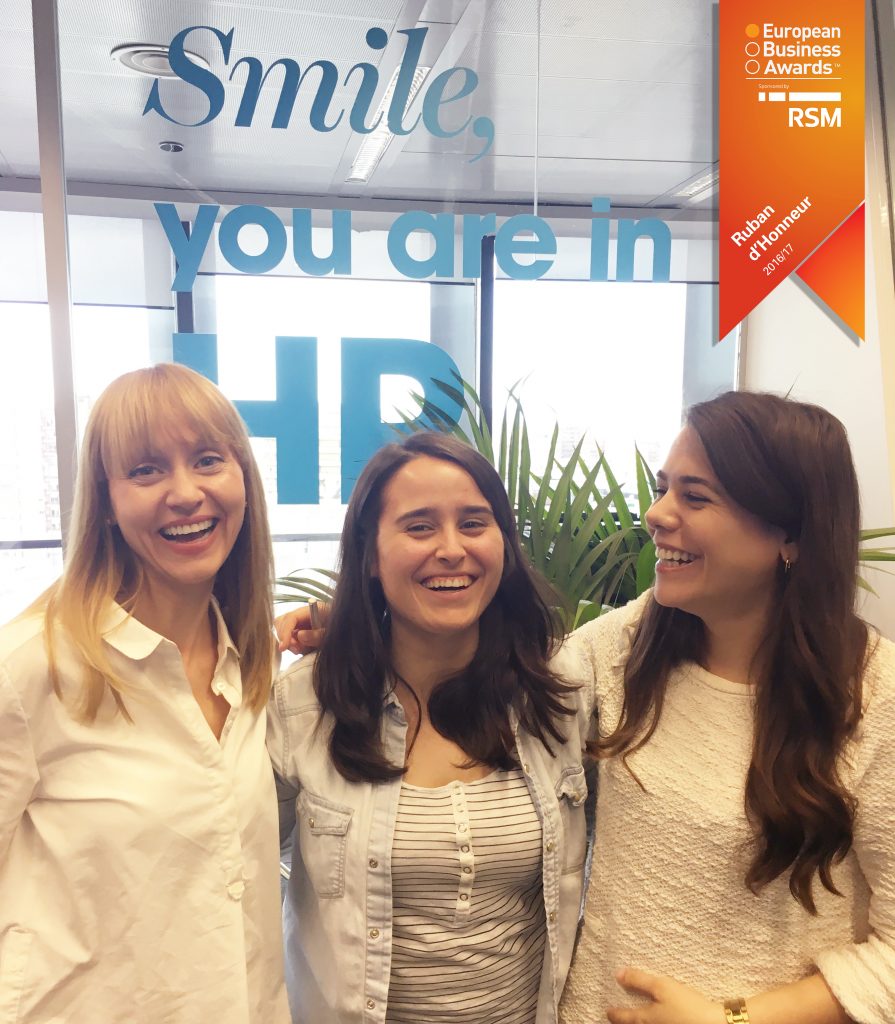 We are looking forward to defending our nomination  in Amsterdam on March 31st. We are the only Spanish company within the Best Employer Category and we are determined to be a reference in this specific area. Given Spain´s labour market context, we have a genuine will to contribute towards a more sustainable employment system.
Above all, this entails acknowledging our sustained efforts aimed at the promotion of quality employment and at the encouragement of our employees´ talent loyalty. In this sense, we are confident that our employee philosophy based on commitment policies is a desirable business approach.
We will keep you updated with the final contest outcome, which will be made public on May 4th, during a final Gala in Dubrovnik.
Wish us luck!