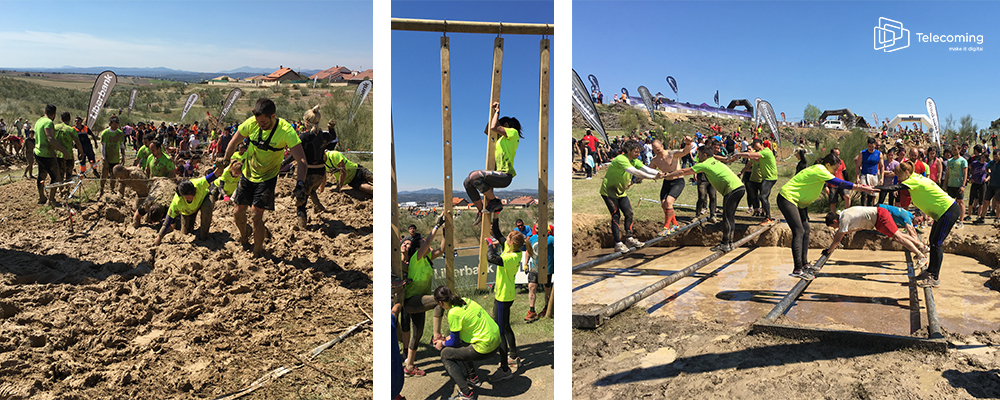 On Sunday, April 9th, 25 (brave) members of our team voluntarily took part in an epic obstacle team race confirming that synergies do not only take place in working hours but also, outside the office.
It was an unconventional and extremely hard race which entailed a 2-hour route. Along 5 km the path was filled with obstacles, including a marshy terrain, 3m climbing walls and slippery surfaces. The team remained together during the whole race, helping out one another through a strong sense of fellowship.
Teams that regularly don´t have the chance to interact during their working day, do so through these initiatives and bonds are built among them. Nothing is more powerful than a shared experience and nothing generates more involvement than a healthy and fun teambuilding activity.
Pictures speak for themselves: we are fearless of new challenges and our team spirit drives us further every time!