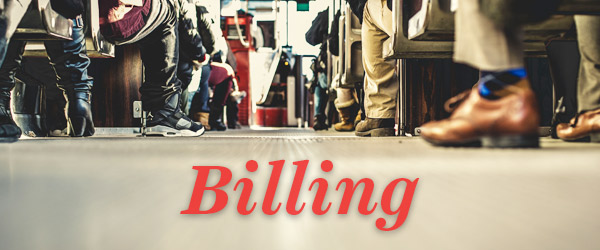 2 months before the start of the New Year, we are already looking ahead for decisive milestones which will bring new possibilities to the mobile industry, more specifically mobile billing.
On January 2018, the PSD2 comes into force. This will eventually allow some players to implement billing solutions for new purposes: transport and events.
According to the Mobile & Online Ticketing: Transport, Events & NFC 2017-2022 report, developed by Juniper Research, 50% of the event and transport tickets sold through online channels in 2018 are forecasted to be purchased through mobile devices.
More precisely, the research firm estimates that 14.000 million events and transport ticket purchases that are expected to take place next year will be eventually carried out through smartphones.
It's clear that new legislation opens the door to new business opportunities and that smartphone purchases are still on the rise. This is significant for carriers, since transport and events are precisely two of the many market spots with an enormous growth potential.
Direct Carrier Billing will definitely be deployed for these other services. The PSD2 (Payments Services Directive) currently limits to 50€ the volume per carrier billing transaction and to 300€ per overall monthly bill.
At Telecoming, we welcome these new opportunities and we are already working on them. Our business model precisely develops alongside the deep transformation the payments and billing sectors are currently going through.
These are good news and we are excited to share them!