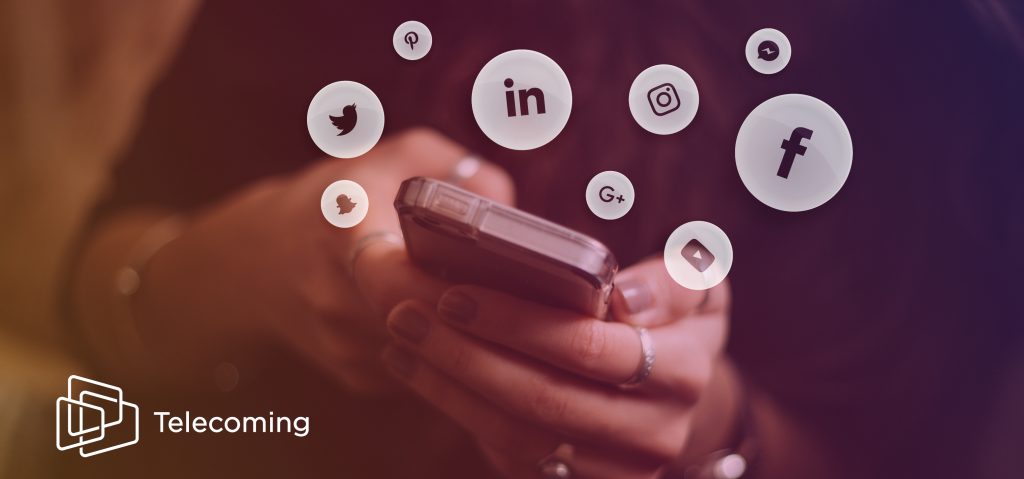 There are 19M social network users in Spain. According to the Spanish Interactive Advertising Bureau´s latest report (Iab). 85% out of the overall internet users between 16-65 years old are currently active in the social media. Besides their increasing penetration, social networks are already a consolidated advertising channel within the digital market. At Telecoming we also understand the importance of their segmentation and conversion potential.
Moreover, the latest data portrays that social media penetration in Spain keeps a sustained growth, since 2009… Furthermore, between 2016 and 2017 there has been a 6% increase! This unstoppable rise provides advertisers an ample data analysis which allows behavioral pattern identification.
The Spanish Social Media User Profile
The average, Spanish social media user is 39 years old, has a college degree in 46% of the cases and is currently working (66%). Concerning gender there is no real difference among social media users: 51% are women and 49% men. However, if we look into those internet users who do not engage with the social media, we find out that 62% of them are men.
Mobile access increases
As a direct outcome of the increase in the smartphone penetration in the Spanish market, social media access through this device is the highest. Smartphones concentrate 94% of the overall social media interactions, while 93% of the users connect through their laptop and 55% use their tablets.
The Most Visited Social Networks
The Spanish social media user has clear preferences over some specific social media platforms. In this regard, 91% has a Facebook profile, followed by WhatsApp which concentrates 89% of the visits. The third and fourth positions are held by YouTube (71%) and Twitter (50% ).
In terms of frequency, Whatsapp is at the forefront of the most frequently accessed social networks, since users spend almost 5h and 13 min each day. However, social networks which have experienced the most noticeable frequency increase are Telegram and Instagram, with 56% and 54% growth respectively.
Taking this scenario into account, Telecoming´s Social Media Manager, Raquel Conde explains that "new social networks, like Telegram are already portraying a further increase in the social media competitor´s landscape". Conde highlights that "the massive data volumes that the social media provide, more and more request business intelligence professionals within the advertising teams. These analytical profiles are extremely useful in terms of data evaluation aimed at accurate campaign targeting. This is essential in order to focus on the right user".