If you hear the words "Search Engine" there is a 89.06% chance that the first thing which springs to your mind is the World´s leading search giant: Google. In fact, 89.06% is precisely Google´s global market share, according to Statista´s latest market data.
It´s worth noting that at a global scale, Bing holds a second position, at an extremely large distance from Google (with 4.59% worldwide market share), followed by Yahoo! (with 3.08% market share). In the fourth position, we may find the Chinese Search Engine Baidu, which holds 0.54% of the market.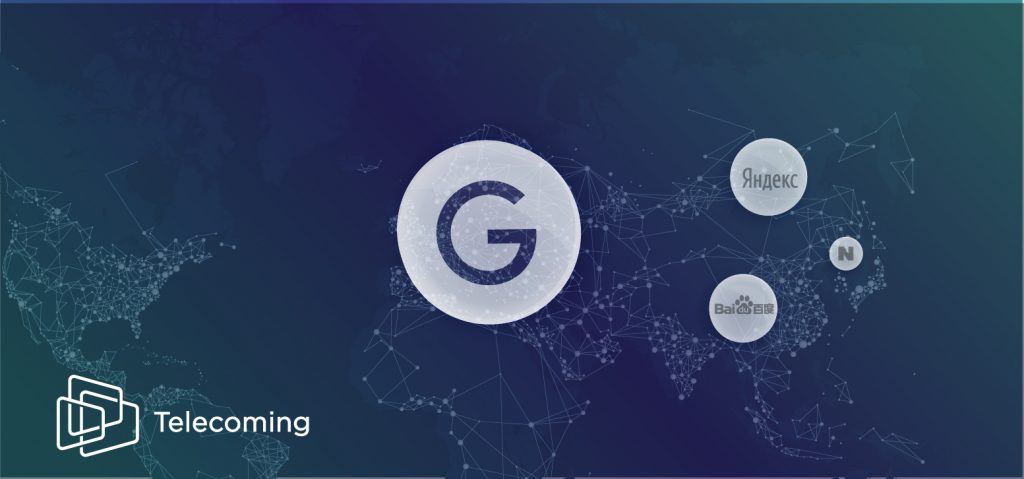 Baidu: China´s Google
In spite of Google´s supremacy worldwide, there are certain regions in which Google´s penetration faces limitations. China is a clear example of this. Baidu, the top Chinese search engine controls 78.2% of China´s mobile search market, according to China Internet Watch.
The Chinese Google is followed at a bigger distance by Sagou (7,9%) and by Easou (4,9%). China´s search engine market´s particularities are driven by the country's rules over the Internet and the legal restrictions over Western online services.

South Korea
Another example of the low penetration of Google as a search engine is South Korea, where Google´s market share is extremely low. In fact, the Korean search engine market is currently under Naver´s Supremacy. In this sense, the Internet company giant gathers almost 78% of the South Korean Market share, followed by Daum (20%).
Russia: Google´s hardest conquer
Yandex had the biggest market share in Russia for the past 30 years. However, Google´s conquer of the Russian internet market has drastically accelerated over the past two years. According to the latest data, Google has a 50% share and Yandex 45%.
In this sense, Telecoming´s Chief Marketing Officer, Carlos Buil highlights that "it's extremely important to understand the local market's dynamics in order to optimize advertising investment in search engines". In addition, he emphasizes the fact that "it's essential to properly allocate and diversify investment, in such a way as to choose the most effective advertising channels in order to maximize user interactions ".