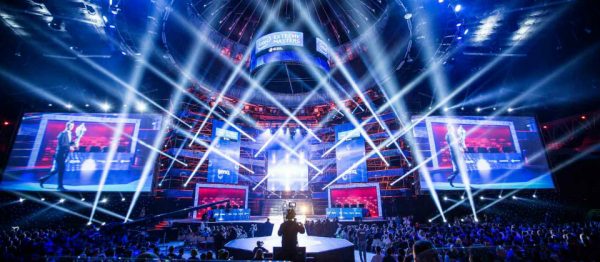 The gaming industry has been experiencing a steady growth and transformation over the past years. More accurately, in 2016, the Spanish gaming sector achieved 1.163M€ in turnover, which entails a 7,4% increase (vs 2015), according to The Spanish Gaming Association (check our Spanish Android Gamer's Profile). It's worth pointing out that new developers appear each day in the market and some of them are currently acquiring top positions.
eSports and other trends…
The gaming industry evolves within an extremely competitive scenario, where new players appear and new gaming models, such as eSports are on the rise. In this sense, market analysts forecast that eSports worldwide will reach a $696M revenue in 2017, which entails a 41.3% increase, compared to last year's figures. This rise is aligned with a parallel and remarkable increase in their audience. According to Newzoo Research there are currently 191M eSports fans worldwide and the audience is expected to increase by 20% in the next three years.
UX is essential for gamers. It's one of the markets to have portrayed the biggest innovation potential, transforming gaming into an almost real experience. In this regard, Virtual Reality (VR) plays a significant role and has unveiled gamers a completely different experience. Industry players agree that VR has managed to engage new audiences, aside from the traditional gamers, who see in VR a new entertainment experience, rather than a gaming format.
The smartphone as a key gaming element
Concerning the most popular gaming devices, the smartphone's market penetration is still rising. More precisely, in Europe, 50% of Internet users choose smartphones to play games, according to Statista's latest market data. In this regard, Asia Pacific is the region in which the percentage of Internet users who use a smartphone to play games is highest (71%), closely followed by Middle East & Africa and Latin America (68%, respectively) and at a bigger distance, by North America (52%).