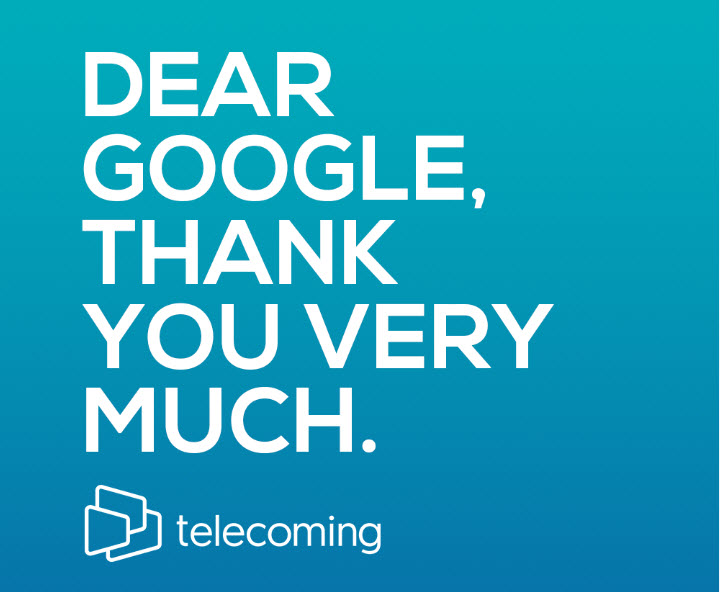 Think with Google has once again acknowledged Telecoming as a performance marketing reference, as a result of its outstanding results in Smart Display.
Telecoming is therefore an official benchmark in the deployment of digital advertising campaigns, boosted by outstanding results in Smart Display. Our in-depth AdWords know-how and our excellence in meeting Google's guidelines are the drivers of this superb outcome.
As a result, Telecoming, one more year has portrayed its team's ability to improve conversion rates and to encourage advertising usefulness among the users. An exponential ongoing growth and the campaigns' unbeatable quality place Telecoming as Google's favourite Smart Display Expert!
Read the complete Case Study in Google's official blog!