Last week, the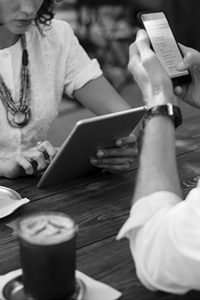 Spanish Ministry of Economy released the first draft of the Law, which will eventually transpose the PSD2 (Revised Payment Service Directive) into the Spanish legislation. This new legislative framework regulates the provision of services, transparency towards the user and the different parties' liabilities. In this regard, we are glad to receive all-normative changes, which pursue to strengthen the users' trust in the market.
Concerning our scope of activity, the good news for us is that under Article 4, carrier billing has been considered among the exceptions to the Law. The draft includes cross-device purchases of digital contents as well as donations and tickets billed through electronic devices. Hence, we are grateful that the Spanish PSD2 transposition draft opens the door to consolidate and further expand the carrier billing industry in the Spanish market.
The blueprint has been raised to public consultation in order to provide those who are directly affected by it, the opportunity to make their respective allegations. Nonetheless, its final approval isn't expected to take place yet. Once this happens, the sector will have an extra three months to implement these changes.
It's widely known that the PSD2 will bring new opportunities to payment service providers, payment institutions, e-commerce operators and wallet services among others. As we already acknowledged in a previous post, when the DSP2 comes into force in the Spanish market billing solutions will be implemented for new services, such as transport, events, parking and donations.
Moreover, we believe that from a broader perspective, the PSD2 aims to harmonize the domestic regulations and the European payment services market.