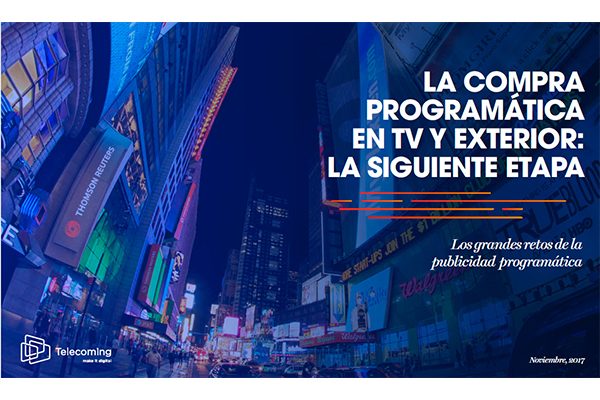 At Telecoming, aside from content monetization we are also inhouse programmatic veterans. In coherence with our expertise we have launched a brief report on programmatic advertising, focused on TV and outdoor, in several markets.
The study has been developed from the latest market data, which has been analyzed by our Advertising experts. The purpose is to expose the many possibilities this technology offers both to TV and outdoor, as well as to forecast its behavior on the coming years.
In this sense, our analysts expect that by 2018 advertising revenues derived from programmatic advertising in TV will reach 424M€ in Europe. This figure will entail a 148% increase in contrast to 2017's revenue, since we expect these advertising revenues to reach 171M€ by the end of 2017. On the contrary, non-programmatic advertising revenues in TV will decrease by 2% during the same period.
The advertising market agents have increased their commitment to programmatic advertising in TV due to its high targeting performance. According to Telecoming's Advertising specialists the main advantage derived from programmatic advertising is its enormous ability to engage with specific audiences.
We strongly recommend you to CARRY ON READING!