Digital Advertising is facing a profound challenge driven by new user requests. These users want advertising formats and contents that are accurately targeted to their needs and they want them to be delivered through the most suitable channel.
In other words, digital advertising faces the challenge not only of being perceived as a useful tool, among its recipients but also of accomplishing business goals. In this sense, what is clear is that good ads are 100% useful and 100% profitable for all the players involved.
Advertisers work to maximize conversion rates placing the users' requests at the center of their ad campaigns. Customers are already used to the contents', interfaces' personalization and now as well, ad's customization. This scenario becomes advantageous for designing strategies that are useful for both parties.
As performance marketing specialists, we have a strong commitment with advertising excellence. Our strategy is 100% results-oriented. It's our duty and responsibility as an agency!
The power of technology and data
Useful advertising is a concept that may only be understood when taking technology into account. In this sense, performance advertising already enables advertisers to design accurately targeted campaigns, while simultaneously guaranteeing high conversion rates.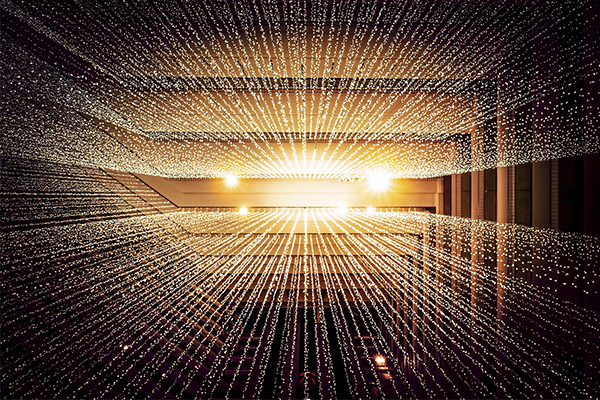 Data Intelligence divisions participate on the development of smart technology solutions aimed at improving campaign optimizations. These professional profiles are becoming essential to advertisers. This is because the identification of patterns and trends encourages performance-driven business models. Data plays a vital role providing insights which have a strong impact over decisions and which enable the accomplishment of the best advertising results.
Programmatic ensures high volumes' management
The automatization of RTB investments enables traders to manage huge volumes of campaigns. In that sense technology is the only way to place different creativities in many publishers at the same time. We are talking about 2.000 millions bids per day. To succeed in this activity you need to rely on a powerful DSP with which to manage high bid volumes.
Campaigns are created taking into consideration that the same device might be  used differently by consumers in their interactions with companies and brands. The customer journey matters and this affects and determines the paths we take when releasing a campaign.
Moreover, programmatic is also called to play a decisive role in other formats, including TV and outdoor formats. More precisely, Telecoming's Advertising experts expect that by 2018 it will generate €424M in revenues in Europe, which entails a 148% increase, in contrast to 2017. Advertising personalization will reach every digital channel in the future.
Machine Learning promotes smart decision-making
Technology needs technology. To face the challenge of managing huge volumes of performance campaigns you need data and technology to understand this data.
Our in-house DSP tracks patterns and registers campaign behaviors and this is extremely useful in order to detect issues and to take future decisions. Machine Learning is boosted and nurtured by massive data volumes to make the best out of the programmatic inventory and to drive solid performance advertising models.
Data aimed at promoting tailored advertising campaigns
There are numerous and disruptive parallel phenomena, occurring against the backdrop of user security and utility. On the one hand, new legislative developments have been recently brought to the table aimed at guaranteeing data protection. On the other hand, the advertising industry has understood the great value good contents have among the social communities.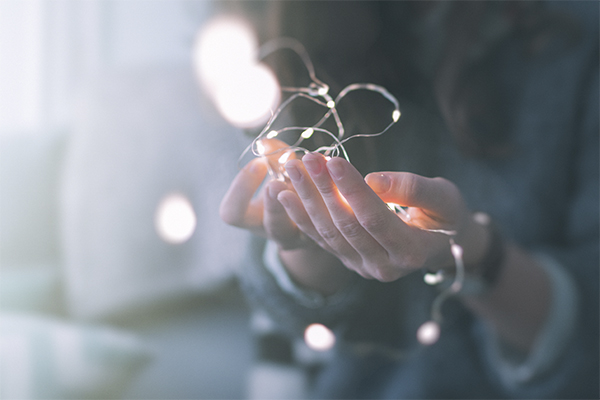 Given this reality, the digital world has not hesitated to place the users at the center of every strategy. As a result, user experience design winds-up to be essential in the face of a new receptor profile. This new user plays a relevant role in the deep social transformation which brands are currently going through.
Moreover, social networks contribute to generate massive data volumes and these are extremely useful for user clustering. However, this is only possible when processing these figures and facts through business intelligence professionals, who have the ability of transforming noise into strategies. Obviously these public data is processed in compliance with the latest GDPR legislation.
Search engines are essential to optimize investment
At Telecoming we are search engine specialists and our proven effectiveness has consecrated us as Google Premier Partner. Moreover, we work with other leading market players.
According to our Chief Marketing Officer, Carlos Buil "It's extremely important to understand local market behaviors during the budget allocation phase, in the different search engines to chose the most effective and suitable options".
In this sense, Search advertising is expected to reach €936M in 2018. It currently represents 45% out of the overall digital advertising investment, expected to surpass €2.000M at the closure of 2018.
Advertising practices aligned with anti-fraud commitment
We know the digital ecosystem is full of potential threats. For this reason we adapt our procedures to the eventual threats which may arise. This deep anti-fraud commitment acts as a guarantee not only of delivering useful campaigns, but also safe ones. We have developed unique capabilities in fraud management. We permanently identify the drivers for unexpected conversion rates' behavior.
User Experience: innate to any campaign
It's almost redundant to state the relevance of user experience  within advertising strategies. This is so because in the end, there are consumer preferences and needs that draft their journey and interactions. Therefore, experience design becomes decisive to engage users in the subtlest way.
Innovation & Design not only are essential to achieve the most useful and efficient advertising results, but also to promote user loyalty. This is only possible when driving cutting-edge experiences.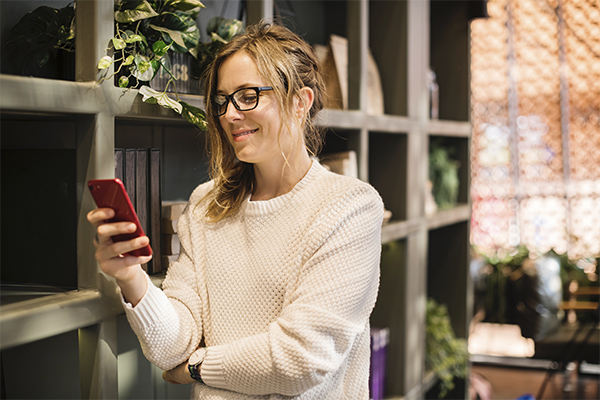 At Telecoming we understand the user's role in the value chain. We want to encourage responsible advertising practices, since this are useful, both for the users and for the rest of the agents involved. User experience, now is more mobile than ever. It's eventually the most extended placement in which to find the user.
Cross-device is taken for granted
In this sense, by the end of 2017, there were 258 million smartphone users in Western Europe. The number is still growing and will continue to do so, reaching 271 million users by the end of 2018. Moreover, the number of connected devices is expected to reach €3.700M in Europe by 2019 (without taking smartphones into account).
A standard user is commonly surrounded, at least by one device. However, during a given day, a same content may be enjoyed in different devices and with different "purposes". I.e. someone may be reading about a TV Show on its phone, while traveling to the office and during the lunch-break might watch a preview of the show in its laptop. In addition, the same person, by the end of the day may choose to watch the first episode in its TV.
Until a certain extent we are unpredictable. However, useful advertising must understand these changes in user behavior in order to adapt campaigns to the new and cross-device consumption habits.