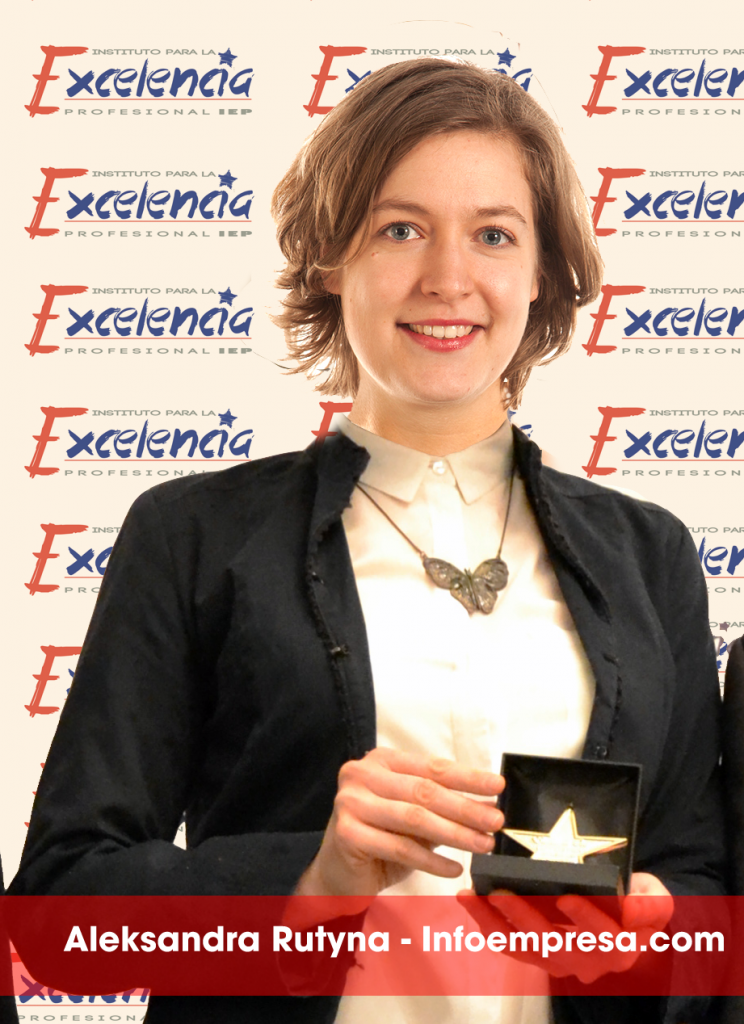 Last Friday, Infoempresa.com, our financial information web service, received the Golden Star for its Professional Excellence! Our Head of Open Data Intelligence, Aleksandra Rutyna accepted the award on behalf of the whole team.
The Spanish Professional Excellence Institute granted the award. It acknowledges Spanish companies contribution towards innovation and their commitment to social and economic development.
Infoempresa.com, a great web service of economic and ­financial information on European private companies and executives was created in 2014. It is directly connected to official sources and updates 20.000 data points every day. It's a popular, reliable and efficient web service for businessmen in Europe.
The event gathered a number of remarkable Spanish entrepreneurial, social and political personalities attracted by the business excellence. Aleksandra Rutyna pointed out that "the award not only entails a recognition of Infoempresa team´s every day work, but also highlights Telecoming's strong commitment to quality".
We are really proud of Infoempresa.com and the whole team! #Congrats