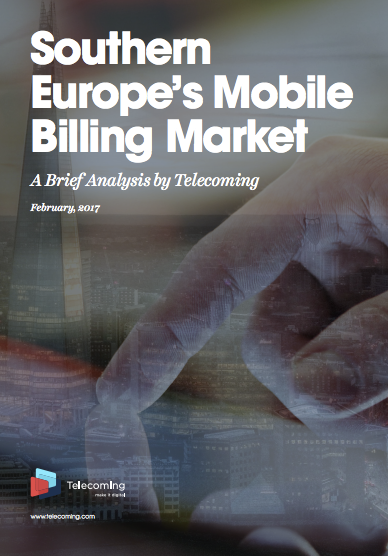 Mobile billing in Europe will keep up with its growth trend in the next years. The global carrier billing market reached $16.600M in 2015 and it´s estimated to reach $25.300M in 2020.
In order to share our team´s forecasts and market perspectives regarding carrier billing, we have carried out a brief white paper on Southern Europe´s Mobile Billing market. We have gathered data from several acknowledged market sources and internal specialists in order to build an accurate market review. We are happy to be part of this cutting- edge market and to provide added-value information to the business ecosystem.
At Telecoming we are committed with the importance of contributing to the mobile industry´s data analysis and research activity. We believe that collective knowledge is enriching for market players, regulators, decision makers and all other agents involved in the industry.
We hope you find it useful and insightful.
.