The mobile industry is undertaking a deep transformation with the entry of new market players and more and more innovative payment systems. However, this shift takes a different path depending on the particularities of each specific market.
Turkey is characterized by a deep technological awareness among its citizens. The Turkish users' attitude towards content consumption and mobility, point out that it's a truly developed mobile market.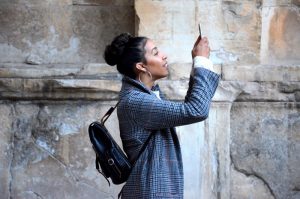 According to Ampere Analysis 76% of Turkish users admit to view online videos on their smartphones. This insight places the Turkish mobile users at the top positions in video consumption. In countries with high smartphone penetration like Italy, 56% of the overall time spent in the smartphones is precisely devoted to videos, while in Spain this represents 48% of the users' time.
The high smartphone penetration in the country is self-explanatory for the mobile consolidation in this market. Moreover, Turkey is among the list of countries which registers the highest internet traffic data worldwide (62% of its overall web traffic is mobile), while Spain's is (45%), the US's (41%) and the UK's (38%). Furthermore, in 2018 there will be 46.52 million smartphone users in Turkey.
In terms of mobile payments, Turkey is a decisive market. According to Visa Inc's latest report, 91% of the surveyed individuals in Turkey reported to have used mobile payments, placing Turkey among the leading European countries.
In spite of the consolidation phase of mobile payments, there is still a lot of space for new business models. In this sense, according to the Mobile Ecosystem Forum's report on Turkey, 46% of the users admit that the main reason why they choose to carry out purchases using their mobile phone is because it's convenient.
This mobile consumption climate explains why marketers in Turkey decided to spend over 25% of their budget on mobile in 2017, according to MMA. In this sense, increasing budget allocation is set to continue. More precisely, the budgets in mobile marketing are expected to grow 85% over the next year. Moreover, mobile search represents 41% of marketers' activity in Turkey, while mobile-based branded content compromises 38%. Additionally, MMA points out that mobile video and social advertising were the focus for 2017.
It's clear that mobile is at the heart of the country's consumption habits.