Google needs little introduction. Its team´s expertise and know how runs ahead of them. This is why their insight about the mobile ecosystem has a great value for all market actors. As Google´s Premier Partner, we maintain a close collaboration with them, which has enabled us to explore their views on the current mobile market context through the eyes of José Luis Pulpón, Country Manager ES / PT Google Marketing Solutions.
He has an extensive experience at Google. He began his career at the technology giant 9 years ago, as Industry Manager and has taken an active role in the sector's transformation. He shared with us his valuable market views, forecasts and a number of really useful tips through a brief exclusive interview:
..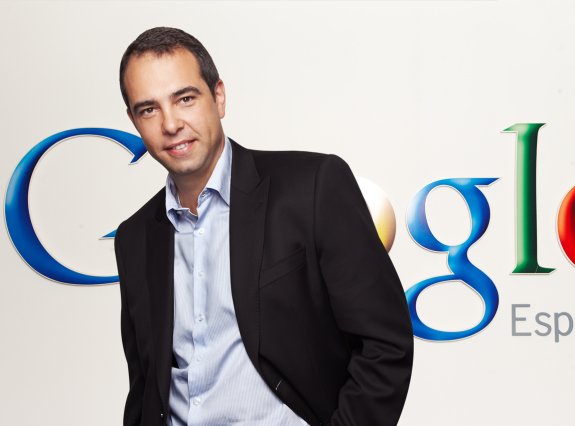 Which is Google´s most relevant contribution towards the mobile industry?
With mobile, we take our company mission to the next level, making sure that information is available and distributed anywhere and anytime, in order to contribute towards a freer world.
How would you describe an optimum mobile campaign?
Mobile usage is usually a short, focused interaction. When the mobile user plans to achieve something, he wants to achieve it now (they won't wait for your store to open or your service to load). We need to take this into consideration and act accordingly, by answering their request in a fast and smooth way.
How have you framed your activity to the new mobile users?
Speed is key and user expectation is extremely important. Users will switch to your competitor's after more than two seconds of load time. Usually, the server time already takes one second. For this reason, content should be loaded in a lapse of a second. It´s a key to success.
How does Google help companies become more competitive?
The Mobile-First principle has become an investment premise, ever since the Spanish mobile market is the second biggest, penetration-wise. Consumer experiences have gone through a profound change and are more than ever constrained by the device and their overall brand interaction experience. These new user requests are completely understandable and a poor mobile experience is unacceptable.
Which are your forecasts regarding to the future mobile users' habits?
The smartphone is the most personal device humankind has created. However, it will be very interesting to see how new technologies (Machine Learning, Voice, Virtual Reality & Augmented Reality) build layers on top of the smartphone, making everything change again. The only thing that will remain is that advertisers will have to be extremely fast at re-thinking how they might engage their customers, in order to keep fulfilling the expectations they were hired for.