We are one step away from the holiday season and it's time to reflect on our achievements, challenges and objectives for the rest of the year.
We recognize that our success is connected with people whose ongoing professional development is aligned with our overall growth. For this reason, we share one of our many professional success stories, through the eyes of someone who is willing to talk about her views on career development, adaptation capabilities and personal growth. Lucía Oyaga, our France Advertising Leader, describes her professional growth story in our company.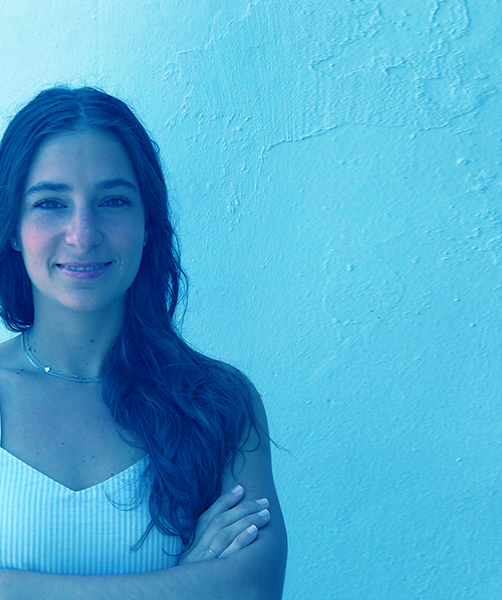 Tell us about your start at the company? Were you a digital profile?
I began working here 4 years ago, when I was 23, with no prior contact with the digital world. I was still working on my Master's Degree when I joined Telecoming´s Advertising Team. I vividly remember my start as an enriching period in which I learned both strategic thinking as well as the tools required to meet our objectives.
Which are the most decisive skills which you have developed?
Without doubt, creativity and adaptability in problem solving are the most useful skills that I have developed over the past years. In addition, I would actually highlight strategy building and attention to detail, as other relevant achievements. And above all… user knowledge.
Which has been your biggest challenge so far? And how did you face it?
It's a hard question, but I think that identifying internal flows as part of our ongoing service improvement is one of the biggest challenges. I believe that I face it by placing analysis at the center of my duties. Being analytical and the ability to work in teams are the strengths which better define our corporate culture here.
Could you describe the most important lesson you have learned at Telecoming so far?
It has taken me some time to realize this and I believe this is common to most workplaces… but definitely, successful companies are those where one's personal success is nothing compared to the overall progress. I have learned that we are all here to pursue a common goal, no matter what your individual objectives are and therefore, we all need to row in the same direction. This is the only path towards professional growth.