3 Tips to adapt your Company to a New Employee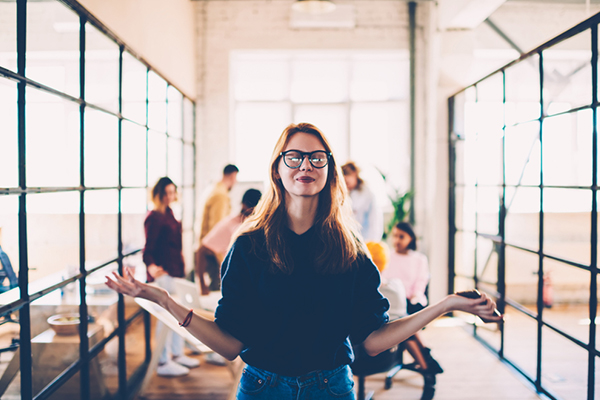 The human resources department handles diverse and necessary business areas : law compliance, hiring processes, training, compensation, relational assistance and help with management performance-related issues. These are some of their duties within a corporation. Nonetheless, in the new era that we are living in, the HR team is called to reinvent the rules focusing on the digital environment. So which are the new challenges that the HR departments are currently facing?
Some call it the fourth industrial revolution or the Era of the"Big Change", in which the workforce has become more and more digital, efficient and diverse. This has eventually set a new scenario in which the enterprises must compete, in order to offer the new generations the most attractive workplaces.  At the same time, they must place their efforts in building the most capable teams for their brands.
"At Telecoming we are driven by a differential value, which is our technology and our digital nature, which enable us to be agile when facing new projects. Agile, Fun and Performance are our most significant corporate values. They are the ones entitled to boost our engine and our essence as a company".  
Carolina Fernández, Chief Human Resources at Telecoming gave us 3 tips in order for us to lead the digital company:
The future of the organization, be agile.
An important thing is to think in building a future organizational model. Being agile involves counting on your team's work with hyperconnected profiles, who are able to manage and respond to multiple impacts almost simultaneously. Building an agile company means building a space thought for agile people. To implement agile as a corporate value you must break with the traditional approaches and focus on creating multidisciplinary work groups aimed at driving independent decision-making.
Hold on to talents, promote loyalty and have fun.
New technologies and the digital environment have given companies the capacity to communicate their brand image more and better. The Employment Branding´s techniques are strengthening brands and the organization's perception of the new talents, who are looking for the best place in which to develop their skills.
To achieve a leading a digital organization, we must improve and implement these new working methods. Because the best asset a business may count on is not the idea, is the team that makes it happen. According to Craolina Fernández, "In Telecoming we work on employment branding portraying who we really are : a young talented team with a strong digital specialization who simply enjoys working here."  
The employee's experience: keep performing.
In Telecoming we work with approaches based in Design Thinking and also in employee journey maps, that contribute to improving the employee´s experience. As the name already suggests, Design Thinking is focused on the design process, leaving the final product in a second place. In order to create a Design Thinking methodology you must integrate different approaches using various fields through the involvement of a multidisciplinary team which is willing to:
Understand the user through observation methodologies
Develop a buyer persona profile to define how the right design must be implemented.
Generate as many ideas as possible, in order to buildd the best prototypes.
The employee journey map is the tool you need to follow-up the employee's journey since their arrival until their departure. It allows to analyse their daily life to identify improvement areas.
The experience that the employee may share, before, during and after their journey within a company is what sums-up employee brand and reputation. It's the most powerful tool to succeed.